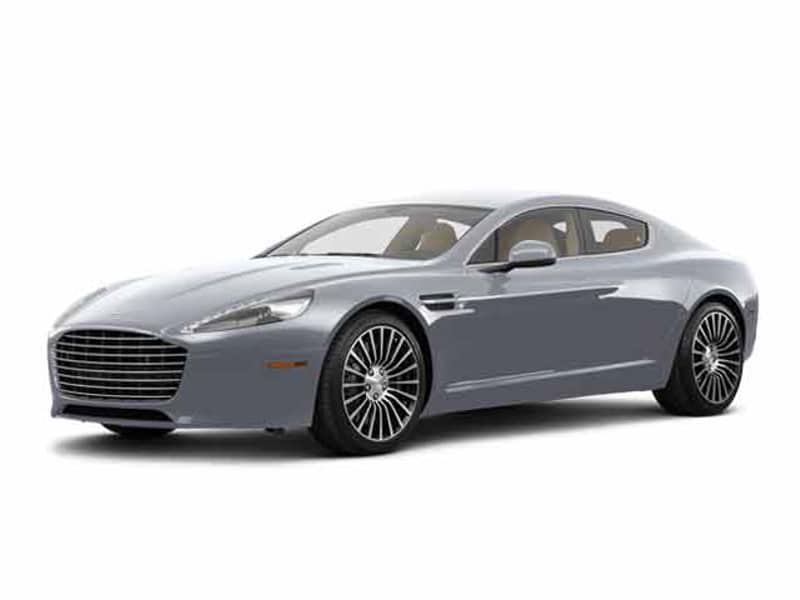 HIRE A Aston Martin Rapide
ENGINE SIZE
6.0L V12
BHP
470
0 to 100km/hr
5.3 SECONDS
TOP SPEED
303km/h
Book this car now for fully guaranteed delivery
FROM ONLY
€800 / DAY
Call our dedicated reservation team on +34 617 778 453
Aston Martin Rapide RENTAL
The Exterior
This is an imposing and inspiring shaped car, there have been only very subtle changes to the exterior over recent years . Aston Martin maintain their strength in the field of designing heart stopping, mouth watering shapes and the Rapide is no exception.
Engine and Driving Power
The Aston Martin Rapide 4 door sedan has been compared to the Maserarti GranTurismo and the Panamera Turbo but fans would say that it outperforms and looks far more beautiful than both. This is a car that delivers feedback through the steering wheel. The Aston Martin Rapide sits well at high speed and so is ideal for travelling through Europe. That does not mean that this isn?t a fun drive, it is easy to forget that this is a 4 door car and the engine has the typical Aston Martin growl
The Interior
The interior of the Rapide is wrapped in beautifully stitched leather, there are plenty of trademark items which remind you that you are in a privileged place. The cabin room inside is ample and provides plenty of head room but whilst Aston Martin call this a 2 plus 2 , the rear seats are fairly small so this is not a car for more than two on longer journeys.
ABOUT Aston Martin
From its HQ in Gaydon Aston Martin has long been regarded as one of the worlds leading luxury car manufacturers. The words Power, Beauty and Soul are among the first things that greet you on the company website www.astonmartin.com and really sum up the experience to be had when driving an Aston Martin. The timelessly classic design which features in all of the Aston Martin range are a testament to the craftsmanship employed when creating these amazing machines. Since their launch in January 1913 in a small workshop in Hanniker Mews, London the Aston Martin Brand has gone on to be the car of choice for film stars and racing drivers alike.
OTHER Aston Martin'S AVAILABLE
Aston Martin Hire in Europe
More Luxury Brands in Europe
More Luxury Categories in Europe