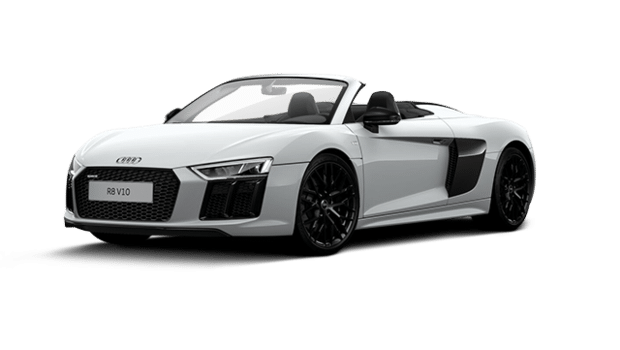 HIRE A Audi R8 Spyder
ENGINE SIZE
5.2 L V10
BHP
518
0 to 100km/hr
3.9 SECONDS
TOP SPEED
317km/h
Book this car now for fully guaranteed delivery
FROM ONLY
€540 / DAY
Call our dedicated reservation team on +34 617 778 453
Audi R8 Spyder RENTAL
The Exterior
With its trademark wide, low-slung body and unapologetic side-vents the Audi R8 Spider looks every bit the supercar and can rival more expensive cars from Ferrari and Lamborghini when it comes to audacious road presence.Models available are the V8 and V10. This is the cabriolet version of the equally meaty coupe.
Engine and Driving Power
One of the many things that makes driving the Audi R8 Spider special is the way it combines the supercar experience with practicality. There is room for two sets of golf clubs behind the seats and there's an additional 100 litres of luggage space up front but the R8 will give you an amazing, adrenaline packed, memorable experience.
The Interior
The high-class build quality and reliability Audi is famous for is clearly evident and this has to be one of the best cars to rent in Europe.
ABOUT Audi
Audi Hire in Europe
More Luxury Brands in Europe
More Luxury Categories in Europe