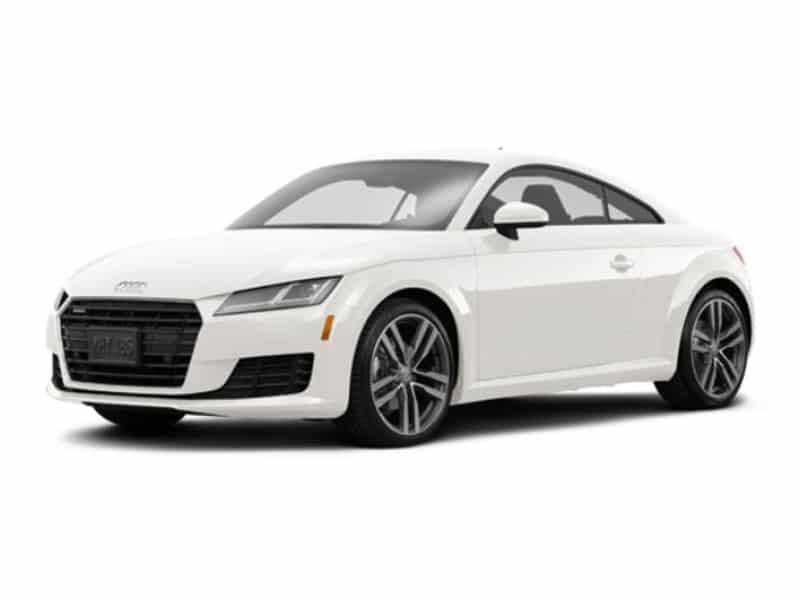 HIRE A Audi TT Coupe
ENGINE SIZE
2 L TFSI Quattro
BHP
226
0 to 100km/hr
5.3 SECONDS
TOP SPEED
249 km/h
Book this car now for fully guaranteed delivery
FROM ONLY
€230 / DAY
Call our dedicated reservation team on +34 617 778 453
Audi TT Coupe RENTAL
The Exterior
The TT is an instantly recognisable exterior and is a superb option if you are wanting reliability and economy but still want to have a car that delivers and produces, which this car does.The Roadster version of the TT is also available to rent throughout Europe.
Engine and Driving Power
The Audi TT is one of the greenest sports cars you will find. This is a smaller sports car that still delivers a fun drive whether you are on the smaller windy roads of the South of France or taking the motorway in Germany.The Audi TT is a manageable drive but don?t let this make you think it has no edge. Driven gently it is a sedate and sensible car but drive it hard and it responds beautifully. The TT is suitable for long distance touring.
The Interior
Inside the finish is typically Audi, a high level of finish throughout the cabin. Space in the cabin as good but the two rear seats would not provide a comfortable ride for passengers on a long trip.
ABOUT Audi
Audi Hire in Europe
More Luxury Brands in Europe
More Luxury Categories in Europe