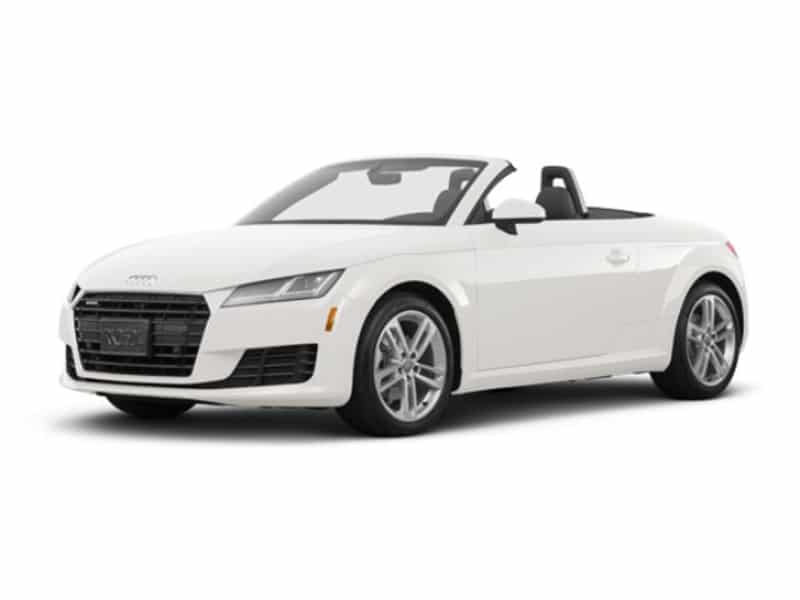 HIRE A Audi TT Roadster
ENGINE SIZE
2.0 L Turbo 4-cylinder
BHP
265
0 to 100km/hr
6.4 SECONDS
TOP SPEED
224 km/h
Book this car now for fully guaranteed delivery
FROM ONLY
€270 / DAY
Call our dedicated reservation team on +34 617 778 453
Audi TT Roadster RENTAL
The Audi TT takes its name from the successful motor racing tradition of NSU in the British Isle of Man TT (Tourist Trophy) motorcycle race. NSU marque began competing at the Isle of Man TT in 1907 with the UK manager Martin Geiger finishing in fifth position in the single-cylinder race.[10] The 1937 Isle of Man Lightweight TT race was won by Ewald Kluge with a 250cc supercharged DKW motor-cycle[11] and the DKW and NSU companies later merged into the company now known as Audi.
The Audi TT also follows the NSU 1000TT, 1200TT and TTS cars of the 1960s in taking their names from the race.
The TT name has also been attributed to the phrase "Technology & Tradition".
ABOUT Audi
Audi Hire in Europe
More Luxury Brands in Europe
More Luxury Categories in Europe