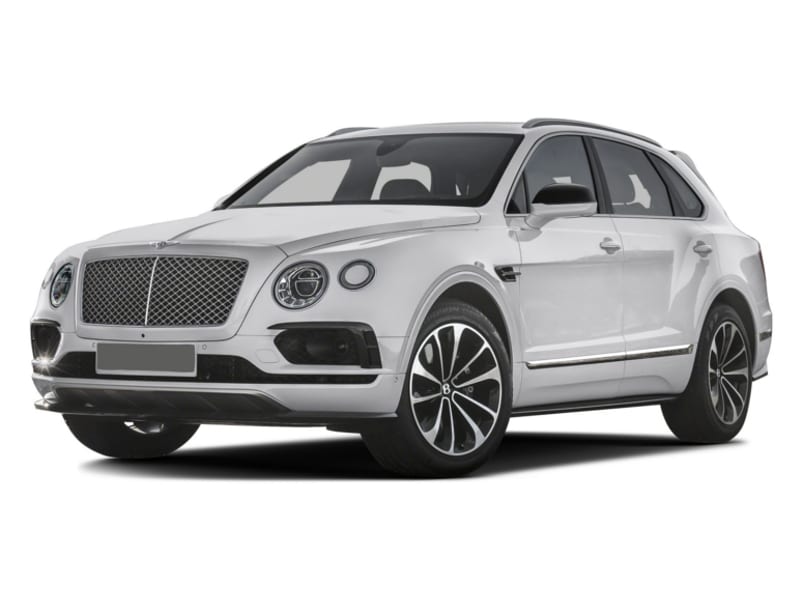 HIRE A Bentley Bentayga
ENGINE SIZE
6 L W12
BHP
600
0 to 100km/hr
4 SECONDS
TOP SPEED
300 km/h
Book this car now for fully guaranteed delivery
FROM ONLY
€1000 / DAY
Call our dedicated reservation team on +34 617 778 453
Bentley Bentayga RENTAL
The Bentley Bentayga is a front-engine, all-wheel drive, five-door luxury SUV marketed by the Volkswagen Group's Bentley division beginning with model year 2016, with its body manufactured at the Volkswagen Bratislava Plant and final assembly at the company's Crewe factory.
An evolution of the 2012 Bentley EXP 9 F concept car, the production Bentayga debuted at the Frankfurt Motor Show in September 2015 as Bentley's first SUV — using unibody construction and full-time all-wheel drive as well as Volkswagen Group's bi-turbo W12 engine and MLB platform, the latter shared with the second-generation Audi Q7 and the upcoming third-generation Porsche Cayenne, Volkswagen Touareg, Audi Q8, and Lamborghini Urus.
Available in seating configurations for four, five or seven, the Bentayga was claimed at its introduction as the fastest production SUV, with an electronically limited top speed of 187 mph (301 km/h) — as well as the most expensive production SUV.
The "Bentayga" name is a portmanteau of Bentley and Taiga, the world's largest transcontinental snow forest.
ABOUT bentley
Since Bentley began manufacturing luxurious automobiles in 1919 it has well be known as a marque that offers nothing but the best in luxury, comfort and performance. As a brand Bentley are well know for their successes in the motorsport world including many record wins at Le Mans. Our Bentley Hire service offers you the opportunity to take the wheel of one of these amazing machines and experience the amazing feeling that is driving one of these amazing motors. You can hire a Bentley GTC for a prom or wedding or opt for a Bentley Mulsanne Rental for your next business trip. Whatever your choice if its a Bentley you can be sure of its excellence. Coupled with out well know 5 star level of service you have total peace of mind when you hire a Bentley with 365 Luxury Car Hire.
OTHER bentley'S AVAILABLE
bentley Hire in Europe
More Luxury Brands in Europe
More Luxury Categories in Europe