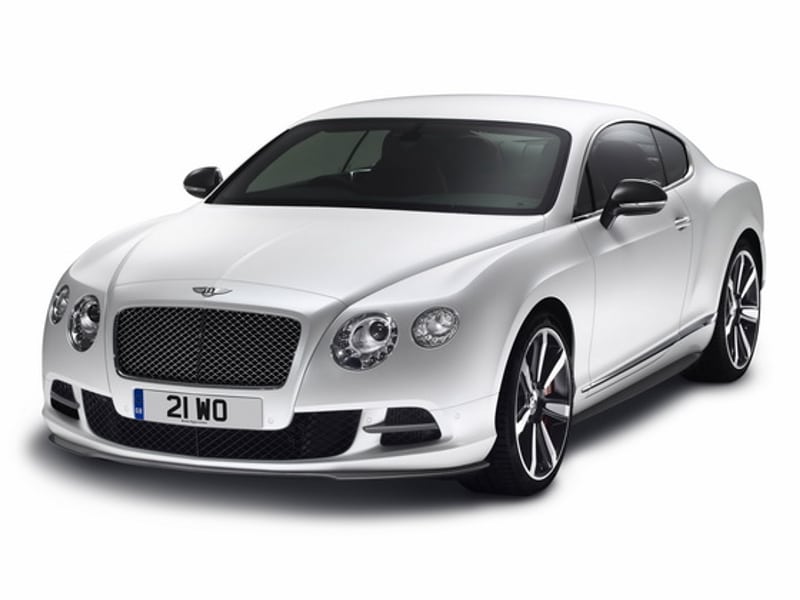 HIRE A Bentley Continental GT
ENGINE SIZE
6.0 L V8 Twin-Turbo
BHP
552
0 to 100km/hr
4.6 SECONDS
TOP SPEED
319 km/h
Book this car now for fully guaranteed delivery
FROM ONLY
€700 / DAY
Call our dedicated reservation team on +34 617 778 453
Bentley Continental GT RENTAL
The Exterior
The Bentley Continental GT is the top choice for senior executives and celebrities but also of those who want to make a quiet strong statement with out shouting it from the rooftops. Although the Bentley marque is proudly a British institution Europe is the perfect location for hiring this statement luxury car. Imagine the feeling of driving the Bentley GTC in St Tropez, Marbella, the Amalfi coast in Italy or lets face it, anywhere in Europe.
Engine and Driving Power
If you want to hire a luxury coupé that offers the utmost in size, style, comfort and power a Bentley Continental GT has to be the best option whether for a business trip or holiday. When you rent a Bentley Continental GT you will find this 2+2 2-door accelerates from 0-96km/h in 4.6 seconds.Fast and keen to show their awesome power at very low engine speeds but also will cruise beautifully on the motorway.
The Interior
Pretty much everything in the cabin covered with soft leather or polished wood, so it's an incredibly luxurious environment. The dashboard is styled to imitate the wings of the Bentley badge, the seats are supportive and there's loads of space for those up front and the boot is a decent size too.
ABOUT bentley
Since Bentley began manufacturing luxurious automobiles in 1919 it has well be known as a marque that offers nothing but the best in luxury, comfort and performance. As a brand Bentley are well know for their successes in the motorsport world including many record wins at Le Mans. Our Bentley Hire service offers you the opportunity to take the wheel of one of these amazing machines and experience the amazing feeling that is driving one of these amazing motors. You can hire a Bentley GTC for a prom or wedding or opt for a Bentley Mulsanne Rental for your next business trip. Whatever your choice if its a Bentley you can be sure of its excellence. Coupled with out well know 5 star level of service you have total peace of mind when you hire a Bentley with 365 Luxury Car Hire.
OTHER bentley'S AVAILABLE
bentley Hire in Europe
More Luxury Brands in Europe
More Luxury Categories in Europe