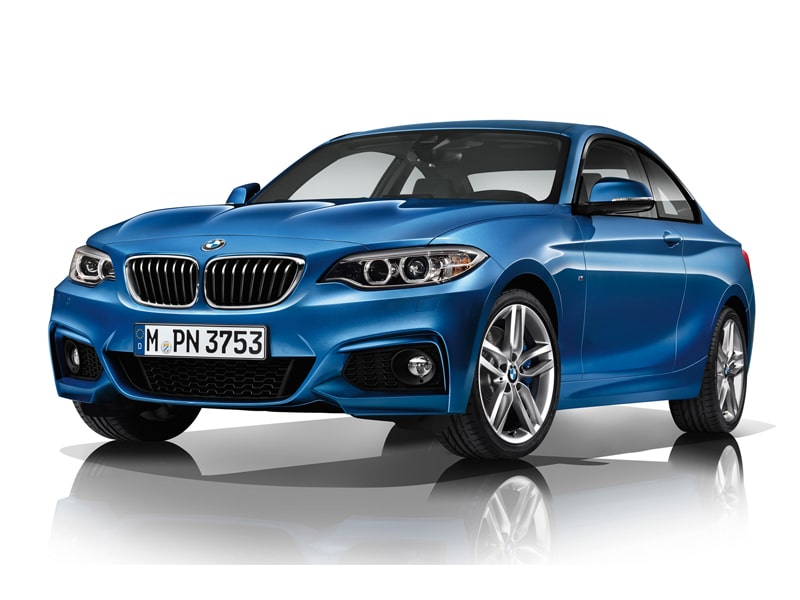 HIRE A BMW 2 Series
ENGINE SIZE
2.0L
BHP
181
0 to 100km/hr
6.5 SECONDS
TOP SPEED
Book this car now for fully guaranteed delivery
BMW 2 Series RENTAL
The BMW 2 Series is a compact car produced by BMW. The 2 Series has several different body styles. It is available as a compact coupé that replaced the 1 Seriescoupé, or as a drophead coupe model that replaces the 1 Series convertible in the BMW lineup. There is also a new compact MPV body style, which BMW refers to as an Active Tourer.
The 2 Series Active Tourer mechanicals are unrelated to the coupé and convertible models'. While it shares the 2 Series name, it is built on a totally different front wheel drive platform that is shared with the third generation MINI Cooper, dubbed UKL1.
The 2 Series currently competes with new models from Audi and Mercedes-Benz, the A3 Sedan and the CLA Class, respectively, until BMW releases its own front wheel drive/all wheel drive compact sedan. In June 2015, BMW also released a seven seater 2 Series Gran Tourer.
ABOUT BMW
When considering which luxury car marque to hire BMW is often one of the first names that comes to mind. 365 luxury car hire are very proud to be able to offer some of the most sought after BMWs for hire right across Europe. Perhaps a BMW M3 Rental will give you that sporty thrill or you could Hire a BMW M6, the M3s bigger brother. For the sheer fun factor a BMW Z4 rental is guaranteed to make your next trip away enjoyable. Bavarian Motor Works Founded in 1916 in Bavaria, BMW has almost 100 years of prestige automotive excellence to offer and this can be seen in every single car they make. Aside from being a mark of quality BMW are one of the larger luxury car brand manufacturers in the world.
BMW Hire in Europe
More Luxury Brands in Europe
More Luxury Categories in Europe