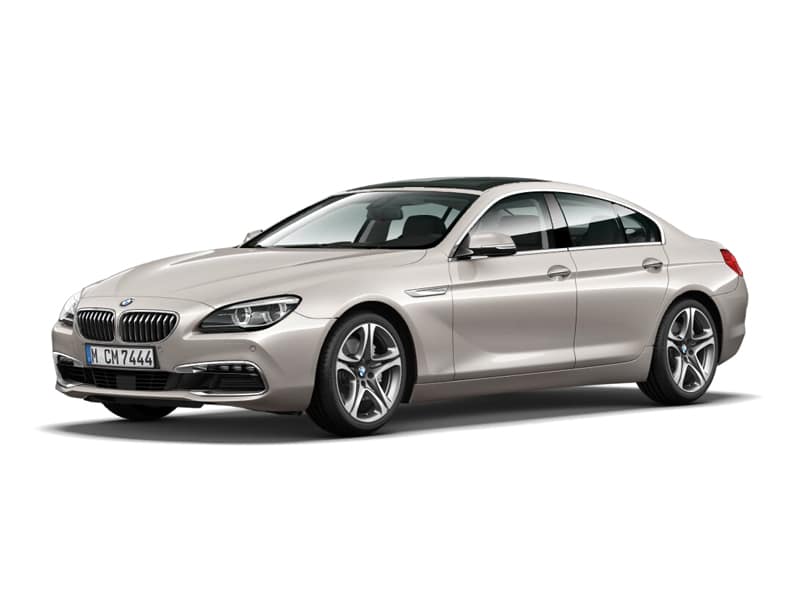 HIRE A BMW 6 Series Gran Coupe
ENGINE SIZE
4.4L V8
BHP
445
0 to 100km/hr
4.5 SECONDS
TOP SPEED
250km/h
Book this car now for fully guaranteed delivery
FROM ONLY
€290 / DAY
Call our dedicated reservation team on +34 617 778 453
BMW 6 Series Gran Coupe RENTAL
With its sweeping roofline and muscular stance, the Gran Coupe disguises a pair of rear doors while retaining the sporty façade of the two-door on which it is based. A 315-hp 3.0-liter turbo inline-six or 445-hp 4.4-liter twin-turbo V-8 power the rear or all four wheels through an eight-speed automatic. A balanced chassis and well-weighted steering make the car a driver's delight. Opt for the Alpina model and you'll enjoy a boost to 600 hp, all-wheel drive, and an even more lavish cabin.
Whatever your view on the recently coined "four-door coupe" phrase, BMW's largest take on the concept, the 6-series Gran Coupe, is a stunner. It is a far-better-looking 5-series sedan, terminology be damned. And unlike its rivals from Audi and Mercedes-Benz, the BMW is actually based on a real two-door coupe. (That car itself shares much with a sedan, but we'll let that slide.) Given how that 6er receives updates for 2015, it should come as no surprise that the Gran Coupe is getting a refresh, too.
As with the 2015 6-series coupe and convertible, the Gran Coupe's changes will be noticeable only to experts and BMW fanatics. The front fascia inherits a full-width lower-intake design reminiscent of that used on Mercedes-AMG's latest products, while the kidney grilles lose one vertical slat. BMW has fitted full-LED headlights as standard, and the turn-signal element migrates from the bottom to the top of the lighting units. There are also turn-signal indicators in the door mirrors and a few tweaks to the color, trim, and wheel choices.
ABOUT BMW
When considering which luxury car marque to hire BMW is often one of the first names that comes to mind. 365 luxury car hire are very proud to be able to offer some of the most sought after BMWs for hire right across Europe. Perhaps a BMW M3 Rental will give you that sporty thrill or you could Hire a BMW M6, the M3s bigger brother. For the sheer fun factor a BMW Z4 rental is guaranteed to make your next trip away enjoyable. Bavarian Motor Works Founded in 1916 in Bavaria, BMW has almost 100 years of prestige automotive excellence to offer and this can be seen in every single car they make. Aside from being a mark of quality BMW are one of the larger luxury car brand manufacturers in the world.
BMW Hire in Europe
More Luxury Brands in Europe
More Luxury Categories in Europe