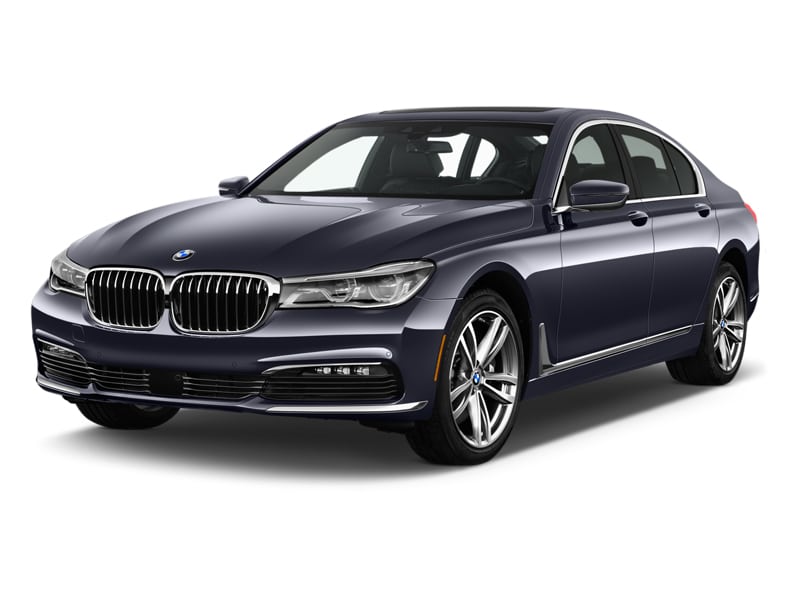 HIRE A BMW 7 Series
ENGINE SIZE
3.0L
BHP
261
0 to 100km/hr
6.1 SECONDS
TOP SPEED
290
Book this car now for fully guaranteed delivery
FROM ONLY
€290 / DAY
Call our dedicated reservation team on +34 617 778 453
BMW 7 Series RENTAL
The BMW 7 Series is a full-size luxury sedan produced by the German automaker BMW since 1977. It is the successor to the BMW E3 "New Six" sedan and is currently in its sixth generation.
The 7 Series is BMW's flagship car and is only available as a sedan (including long wheelbase and limousine models). It traditionally introduces technologies and exterior design themes before they trickle down to other models in BMW's lineup.
The first generation 7 Series was powered by straight-6 petrol engines, and following generations have been powered by inline-4, straight-6, V8 and V12 engines with both natural aspiration and turbocharging. Since 1995, diesel engines have been included in the 7 Series range.
Unlike the 3 Series and 5 Series sedans, BMW has not produced an M model for the 7 Series (ie an "M7"). However, in 2014 an "M Performance" option became available for the 7 Series.
The G11/G12 is the sixth generation of 7 Series, which has been in production since 2015. It was revealed on June 10, 2015 at BMW's headquarters in Munich. An official public reveal took place at the 2015 International Motor Show Germany.
G11 is the codename for the short-wheelbase model, the extended wheelbase model is codenamed G12 and designated with an additional L letter.
The G11/G12 is the first car lineup of BMW Group to be based on the modular OKL platform (Oberklasse, German for luxury class). The OKL platform adopts technology first introduced in BMW i models, namely the introduction of carbon-fiber-reinforced polymer as structural chassis components.
As part of BMW's strategy of introducing plug-in hybrid variants for all future car models, both, the short and long-wheelbase models will be available with hybrid powertrains under the designations 740e and 740Le in 2016.
ABOUT BMW
When considering which luxury car marque to hire BMW is often one of the first names that comes to mind. 365 luxury car hire are very proud to be able to offer some of the most sought after BMWs for hire right across Europe. Perhaps a BMW M3 Rental will give you that sporty thrill or you could Hire a BMW M6, the M3s bigger brother. For the sheer fun factor a BMW Z4 rental is guaranteed to make your next trip away enjoyable. Bavarian Motor Works Founded in 1916 in Bavaria, BMW has almost 100 years of prestige automotive excellence to offer and this can be seen in every single car they make. Aside from being a mark of quality BMW are one of the larger luxury car brand manufacturers in the world.
BMW Hire in Europe
More Luxury Brands in Europe
More Luxury Categories in Europe