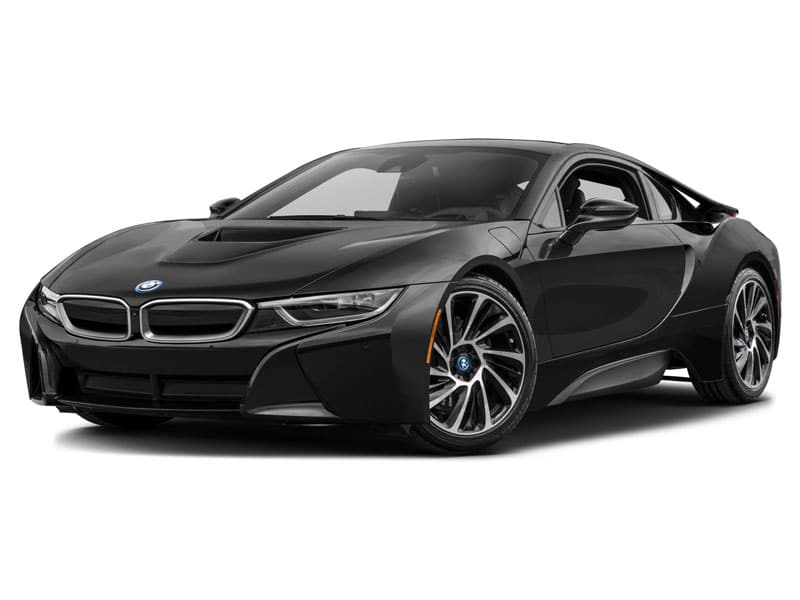 HIRE A BMW i8
ENGINE SIZE
1.5L
BHP
357
0 to 100km/hr
3.8 SECONDS
TOP SPEED
250km/h
Book this car now for fully guaranteed delivery
FROM ONLY
€400 / DAY
Call our dedicated reservation team on +34 617 778 453
BMW i8 RENTAL
There are few cars that make a stronger first impression than the BMW i8. A plug-in hybrid with exterior styling that wouldn't look out of place in a sci-fi epic, the i8 is one of a kind. Its mix of efficient technology, sporting credentials, and an astronomical price tag leave it with few natural competitors. The Tesla Model S sedan and the Acura NSX, with their electrified powertrains and sky-high base prices, are the closest matches. Statement-making alternatives include the conventionally powered McLaren 570S or top Porsche 911 variants.
Three pistons combusting internally, a dash of electrons, and lots of aluminum and carbon fiber are the i8's main ingredients. Its 357-hp hybrid powertrain drives all four wheels; in our hands, the i8 hit 60 mph in 4.0 seconds and saw 36 MPGe on our 200-mile test run. The poised chassis and sharp steering are good fun, but eco-friendly tires and regenerative braking hinder performance. Familiar controls nestle in a plush cabin; the i8's eye-catching styling is straight out of a sci-fi flick.
ABOUT BMW
When considering which luxury car marque to hire BMW is often one of the first names that comes to mind. 365 luxury car hire are very proud to be able to offer some of the most sought after BMWs for hire right across Europe. Perhaps a BMW M3 Rental will give you that sporty thrill or you could Hire a BMW M6, the M3s bigger brother. For the sheer fun factor a BMW Z4 rental is guaranteed to make your next trip away enjoyable. Bavarian Motor Works Founded in 1916 in Bavaria, BMW has almost 100 years of prestige automotive excellence to offer and this can be seen in every single car they make. Aside from being a mark of quality BMW are one of the larger luxury car brand manufacturers in the world.
BMW Hire in Europe
More Luxury Brands in Europe
More Luxury Categories in Europe