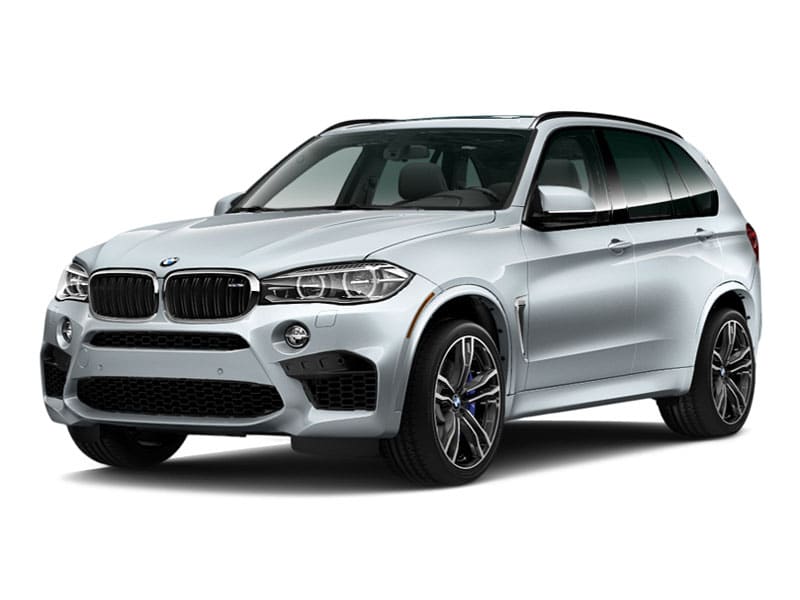 HIRE A BMW X5 M
ENGINE SIZE
4.4L twin turbo
BHP
567
0 to 100km/hr
3.8 SECONDS
TOP SPEED
249 km/h
Book this car now for fully guaranteed delivery
FROM ONLY
€440 / DAY
Call our dedicated reservation team on +34 617 778 453
BMW X5 M RENTAL
With a snout full of radiators and intercoolers, this twin-turbo brute thumps with 567 hp and grips the road with giant tires on 21-inch wheels. Fireball-quick, in our testing it hit 60 mph in 3.8 seconds. As a product of BMW's M division, its brakes are amazing and it handles road divots with an initial whack and absolute confidence. The interior has a performance edge not seen in other X5s, with bolstered front seats and other details reminding you of just how good it is.
The crossover-SUV scene may be erupting like ancient Mount Toba, threatening to snuff out myriad car species and altering the gene pools of some of the world's most storied auto brands, including Bentley and Alfa Romeo. But that doesn't mean performance will die off in a global cataclysm of porky soft-roaders. In fact, the sheer size of many crossovers affords them the space to package an armory of go-fast parts, and the 2017 BMW X5 M employs nearly all of them to be one of the nuttiest of the breed.
Spawned alongside the mechanically identical but less practical X6 M "four-door coupe," this 5303-pound dreadnought has changed little since the second-generation model debuted for 2015. Its hot-vee 4.4-liter V-8 still nestles a pair of twin-scroll turbochargers between its cylinder banks, pumping out a heady 567 horses at 6500 rpm and 553 lb-ft of torque at just 2200. An M-tuned eight-speed automatic transmission continues to send power to an all-wheel-drive system capable of routing up to 100 percent of the thrust to either axle, with a torque-vectoring rear differential further metering the power between the rear wheels to quell understeer and sharpen handling.
ABOUT BMW
When considering which luxury car marque to hire BMW is often one of the first names that comes to mind. 365 luxury car hire are very proud to be able to offer some of the most sought after BMWs for hire right across Europe. Perhaps a BMW M3 Rental will give you that sporty thrill or you could Hire a BMW M6, the M3s bigger brother. For the sheer fun factor a BMW Z4 rental is guaranteed to make your next trip away enjoyable. Bavarian Motor Works Founded in 1916 in Bavaria, BMW has almost 100 years of prestige automotive excellence to offer and this can be seen in every single car they make. Aside from being a mark of quality BMW are one of the larger luxury car brand manufacturers in the world.
BMW Hire in Europe
More Luxury Brands in Europe
More Luxury Categories in Europe