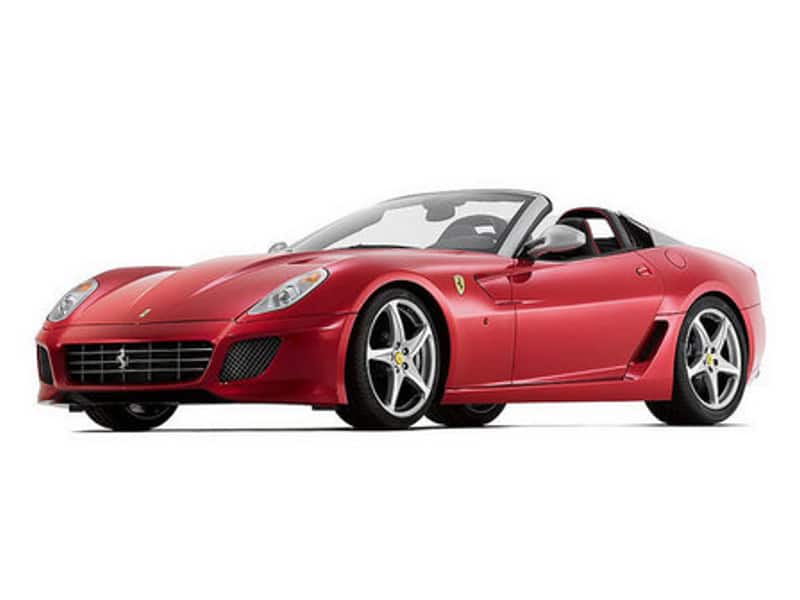 HIRE A Ferrari 599 GTB Fiorano

ENGINE SIZE
6.0L V12
BHP
612
0 to 100km/hr
3.6 SECONDS
TOP SPEED
330km/h
Book this car now for fully guaranteed delivery
FROM ONLY
€950 / DAY
Call our dedicated reservation team on +34 617 778 453
Ferrari 599 GTB Fiorano RENTAL
The Exterior
Ferrari`s are pure pieces of art. Enzo Ferrari started the company with a vision. Today all drivers dream of driving a Ferrari and if you rent one through us at 365 Luxury Car Hire you will realize your dream. The 599 GTB Fiorano is quite simply an amazing supercar. With its long, sculpted exterior it exudes performance and elegance.
Engine and Driving Power
The Ferrari 599 GTB Fiorano was built to increase driving pleasure and guarantee performance. When you are driving this car you will feel a mixture of respect and a rush of adrenaline.
ABOUT ferrari
Ferrari S.p.A. is an Italian luxury sports car manufacturer based in Maranello. Founded by Enzo Ferrari in 1929, as Scuderia Ferrari, the company sponsored drivers and manufactured race cars before moving into production of street-legal vehicles in 1947. Enzo Ferrari was not initially interested in the idea of producing road cars when he formed Scuderia Ferrari in 1929. Ferrari prepared and fielded Alfa Romeo racing cars for amateur drivers. In 1933 Alfa Romeo withdrew its in-house racing team and appointed Scuderia Ferrari as works team. The first Ferrari road car was the 1947 125 S, powered by a 1.5 L V12 engine – Enzo Ferrari reluctantly built and sold his automobiles to fund Scuderia Ferrari. Since the companys beginnings, Ferrari has been involved in motorsport, competing in a range of categories including Formula One and sports car racing through its Scuderia Ferrari sporting division as well as supplying cars and engines to other teams and for one make race series.
OTHER ferrari'S AVAILABLE
ferrari Hire in Europe
More Luxury Brands in Europe
More Luxury Categories in Europe