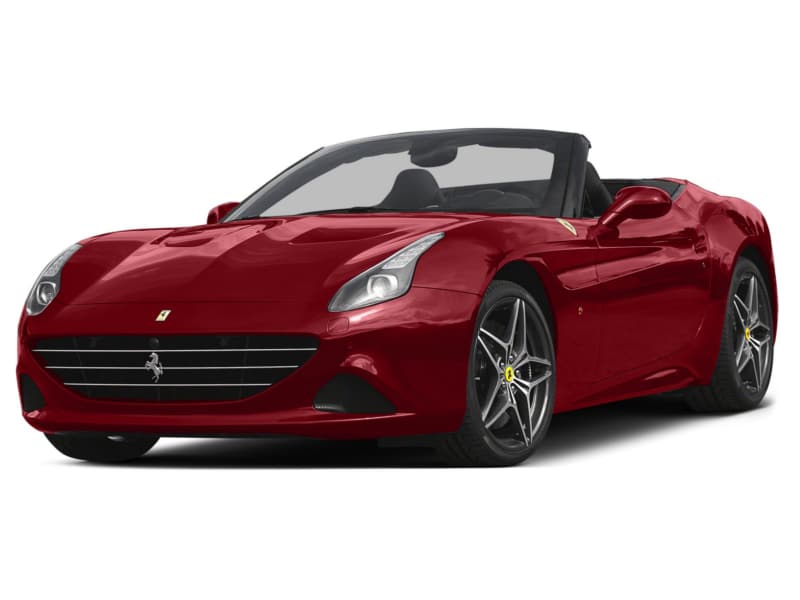 HIRE A Ferrari California Turbo

ENGINE SIZE
3.9 L V8
BHP
560
0 to 100km/hr
3.6 SECONDS
TOP SPEED
315 km/h
Book this car now for fully guaranteed delivery
FROM ONLY
€890 / DAY
Call our dedicated reservation team on +34 617 778 453
Ferrari California Turbo RENTAL
The Ferrari California T is an update of the earlier California featuring new sheetmetal, new interior, a revised chassis and a new turbocharged powertrain, debuting in 2014 for the 2015 model year.
First unveiled on the web on February 12, 2014, subsequently the car debuted at the Geneva Motor Show (March 6–16, 2014). The T in the moniker stands for Turbo, a technology Ferrari last used on a roadcar on the F40. The car utilizes a new 3.9 liter bi-turbo V8 that produces 412 kW; 560 PS (552 bhp) at 7,500 rpm and 755 N·m (557 lb·ft) torque at 4,750 rpm as well as a 7-speed dual clutch gearbox with different gear ratios, a revised magnaride' adaptive suspension, as well as a new F1 Trac system. The car can accelerate from 0–100 km/h (0–62 mph) in 3.6 seconds and reach a top speed of 315 km/h (196 mph). The car also features a new front fascia that was influenced by the F12, a revised rear and a revised interior. Another improvement to the car is the reduction of emission pollution by 15% compared to its naturally aspirated predecessor. The car also utilizes small turbos and a variable boost management system to reduce turbo lag.
It is also the first car in which Ferrari has introduced the new Apple CarPlay functionality into its built-in infotainment system – Apple confirmed at the launch of the Geneva Motor Show that Ferrari, Mercedes-Benz and Volvo would be among the first car manufacturers to bring CarPlay compatible models to market.
ABOUT ferrari
Ferrari S.p.A. is an Italian luxury sports car manufacturer based in Maranello. Founded by Enzo Ferrari in 1929, as Scuderia Ferrari, the company sponsored drivers and manufactured race cars before moving into production of street-legal vehicles in 1947. Enzo Ferrari was not initially interested in the idea of producing road cars when he formed Scuderia Ferrari in 1929. Ferrari prepared and fielded Alfa Romeo racing cars for amateur drivers. In 1933 Alfa Romeo withdrew its in-house racing team and appointed Scuderia Ferrari as works team. The first Ferrari road car was the 1947 125 S, powered by a 1.5 L V12 engine – Enzo Ferrari reluctantly built and sold his automobiles to fund Scuderia Ferrari. Since the companys beginnings, Ferrari has been involved in motorsport, competing in a range of categories including Formula One and sports car racing through its Scuderia Ferrari sporting division as well as supplying cars and engines to other teams and for one make race series.
OTHER ferrari'S AVAILABLE
ferrari Hire in Europe
More Luxury Brands in Europe
More Luxury Categories in Europe