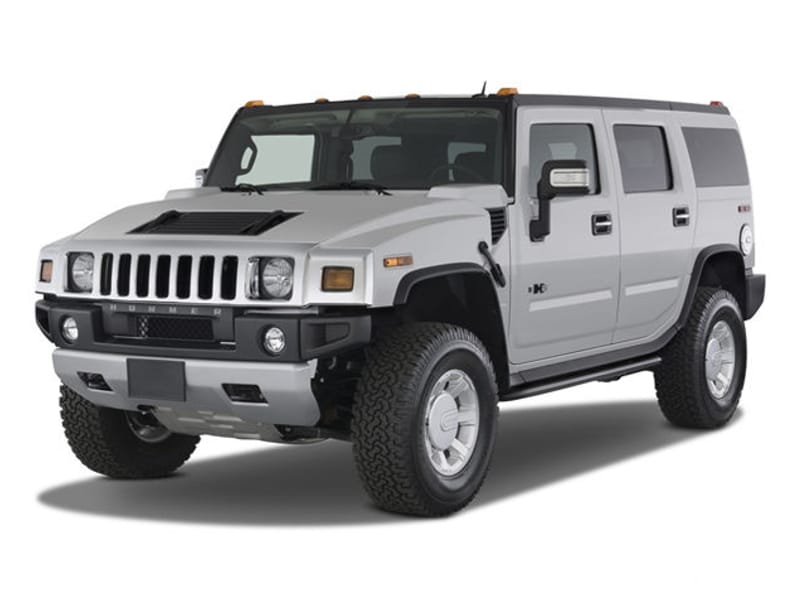 HIRE A Hummer H2
ENGINE SIZE
6.0 L V8
BHP
393
0 to 100km/hr
8 SECONDS
TOP SPEED
159
Book this car now for fully guaranteed delivery
FROM ONLY
€300 / DAY
Call our dedicated reservation team on +34 617 778 453
Hummer H2 RENTAL
Work on the early Hummer H2 concept began in mid-1999 and was first unveiled at the North American International Auto Show on January 9, 2000.
In 2001 and 2002, GM allowed journalists to examine and test drive the Hummer H2, which was still under development at the time.
The H2 was built under contract by General Motors at a specially constructed plant in Mishawaka, Indiana. The H2's final frame assembly is made up of 3 sections: The front uses a modified GM 2500-Series utility frame, the midsection is all new, and the rear section uses a modified GM 1500-Series frame which is upgraded for the 8,600-pound (3,900 kg) gross vehicle weight.
The H2 was nominated for the North American Truck of the Year award for 2003.
Hummer launched a special 2009 Black Chrome Limited Edition version.
Rod Hall racing have won their class several times in Hummer H3 and H2 in the Baja 1000.
ABOUT hummer
Hummer which first marketed in 1992 as a civilian vehicle the M998 Humvee was quickly acquired by General Motors and the brand has quickly developed to become recognised as a serious "force to be reckoned with" with the H1, H2 and H3 models. "Builts to travel to the ends of the earth" as Hummer proclaims these luxury SUVs really take the concept of high end adventure vehicles to a new level. The original Humvee or "High Mobility Multipurpose Wheeled Vehicle" was actually born as far back as 1985 and was widely used during the Gulf War. Its been said that when you are behind the wheel of a Hummer you are in one of the safest most powerful vehicles around.
hummer Hire in Europe
More Luxury Brands in Europe
More Luxury Categories in Europe