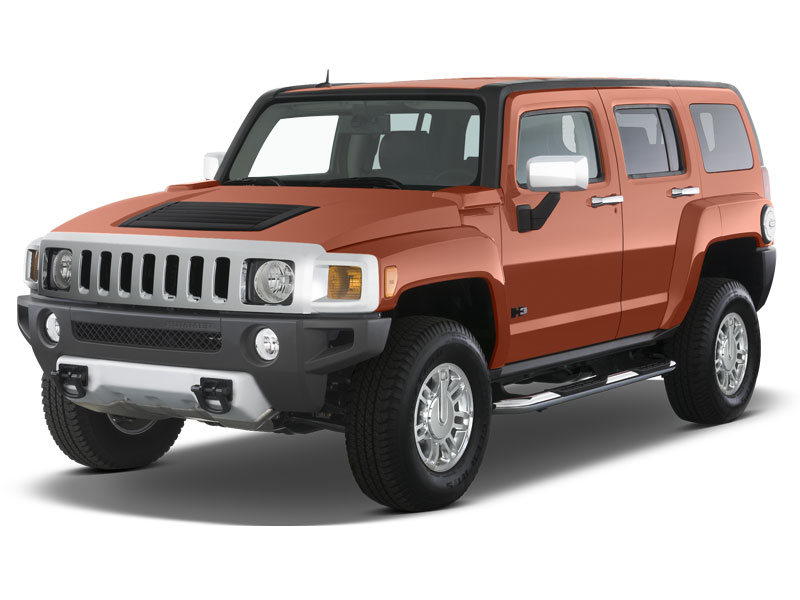 HIRE A Hummer H3
ENGINE SIZE
3.7 L I5
BHP
239
0 to 100km/hr
8 SECONDS
TOP SPEED
159km/h
Book this car now for fully guaranteed delivery
FROM ONLY
€340 / DAY
Call our dedicated reservation team on +34 617 778 453
Hummer H3 RENTAL
The Hummer H3 is a sport utility vehicle/off-road vehicle from Hummer that was produced from 2005 to 2010. Introduced for the 2006 model year, it was based on a highly modified GMT355 underpinning the Chevrolet Colorado/GMC Canyon compact pickup trucks that were also built at GM's Shreveport Operations in Shreveport, Louisiana and the Port Elizabeth plant in South Africa. The H3 was the smallest among the Hummer models, and the only one to be built by General Motors. It was available either as a traditional midsize SUV or as a midsize pickup known as the H3T.
The Hummer H3T is a mid-size pickup truck that was available during the 2009 and 2010 model years.
The vehicle was originally developed as a regular cab (two-door) concept pickup truck in 2003, that was shown at the 2004 Los Angeles Auto Show. The five-passenger four-door crew-cab production version appeared at the 2008 Chicago Auto Show. The H3T featured a 5-foot bed with built-in storage boxes and came in standard H3T, H3T Adventure, H3T Luxury, and H3T Alpha (with cloth or leather trim) trim packages.
A road test by Motor Trend reported the 2009 truck "crawled up rock steps, ran through sand washes, and navigated steep ledges with confidence and capability to spare." They described its turning radius "uncomfortably wide" and said "at highway cruising it would've been nice to have a faster, firmer feel
ABOUT hummer
Hummer which first marketed in 1992 as a civilian vehicle the M998 Humvee was quickly acquired by General Motors and the brand has quickly developed to become recognised as a serious "force to be reckoned with" with the H1, H2 and H3 models. "Builts to travel to the ends of the earth" as Hummer proclaims these luxury SUVs really take the concept of high end adventure vehicles to a new level. The original Humvee or "High Mobility Multipurpose Wheeled Vehicle" was actually born as far back as 1985 and was widely used during the Gulf War. Its been said that when you are behind the wheel of a Hummer you are in one of the safest most powerful vehicles around.
hummer Hire in Europe
More Luxury Brands in Europe
More Luxury Categories in Europe