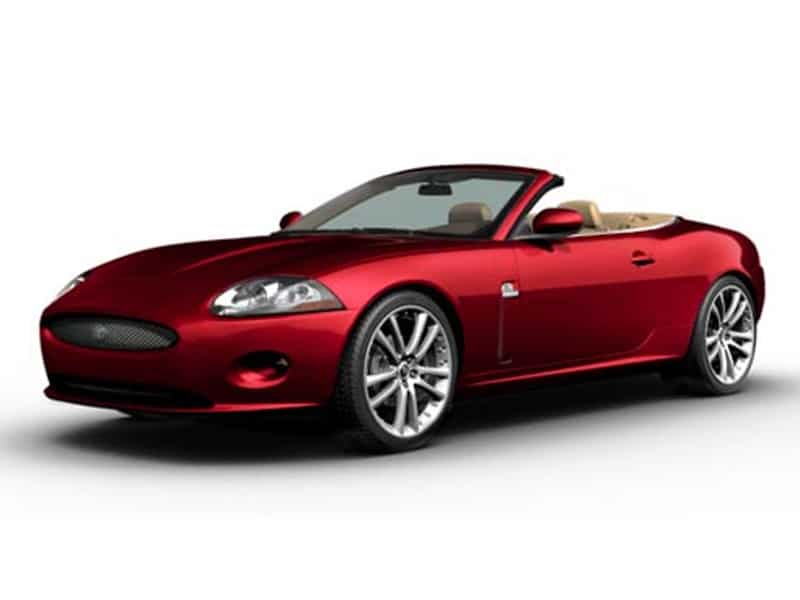 HIRE A Jaguar XKR
ENGINE SIZE
4.2 L Supercharged V8
BHP
420
0 to 100km/hr
4.9 SECONDS
TOP SPEED
249 km/h
Book this car now for fully guaranteed delivery
FROM ONLY
€450 / DAY
Call our dedicated reservation team on +34 617 778 453
Jaguar XKR RENTAL
The Exterior
The Jaguar XK still remains one of the most desired cars, it is beautiful to look at and is one of the dynamically impressive coupes in the world.
Engine and Driving Power
The XK has presence with classical coupe proportions. This is a car that happily plays two roles, the comfortable Grand Tourer one minute and a full blown sports car the next. The drive is comfortable and unimposing when driven carefully but as soon as the accelerator is pushed down you will not be disappointed by the speed and power it gives. A fabulous GT which gives a smooth ride but is capable of some heartbeat increasing moments, it has been said that Jaguar with its racing pedigree still make the best supercharged engine.
The Interior
The interior is full of good quality materials and finishes but it is the space up front that makes this a good choice if you are planning to cover some distance, it gives superb ride quality. Whilst it is generous with space up front the rear seats are not suitable for carrying passengers for any distance as the back seat space is compromised. For a romantic week end though this gives you enough space for a couple of overnight bags and upfront there is plenty of head and legroom.
ABOUT jaguar
For more than 90 years Jaguar has created driving machines that "provide moments that feed your soul". Jaguars founder, Sir William Lyons insisted that each and every car the company produced is a perfect combination of performance and beauty and the company holds that true to this day. Their most recent addition to the Jaguar stable, the F-TYPE has wowed enthusiasts the world over and Jaguar describe it as continuing the bloodline with a heritage in the C, D, E-Type, F Pace and X range. The E-Type often begin described as the most beautiful car in the world. With a history dating back nearly a century, it comes as no surprise that Jaguar have a side of the business dedicated to "Jaguar Heritage". By supporting owners of the historic cars with servicing and parts they feel it will allow future generations to enjoy these stunning vehicles. Many have said the F-TYPE is already a modern classic, but Jaguar may have other modern plans for the future. The stylish F Pace they have showcased is certainly giving other luxury 4x4s a run for their money. With an eye on the environment Jaguars stunning supercars boasts amazing performance and is rocketed along using it parellel hybrid electric engine. This could be a sign of things to come but one thing is for sure, whatever the future holds the Jaguar driving experience is one that is always going to be unforgettable.
jaguar Hire in Europe
More Luxury Brands in Europe
More Luxury Categories in Europe