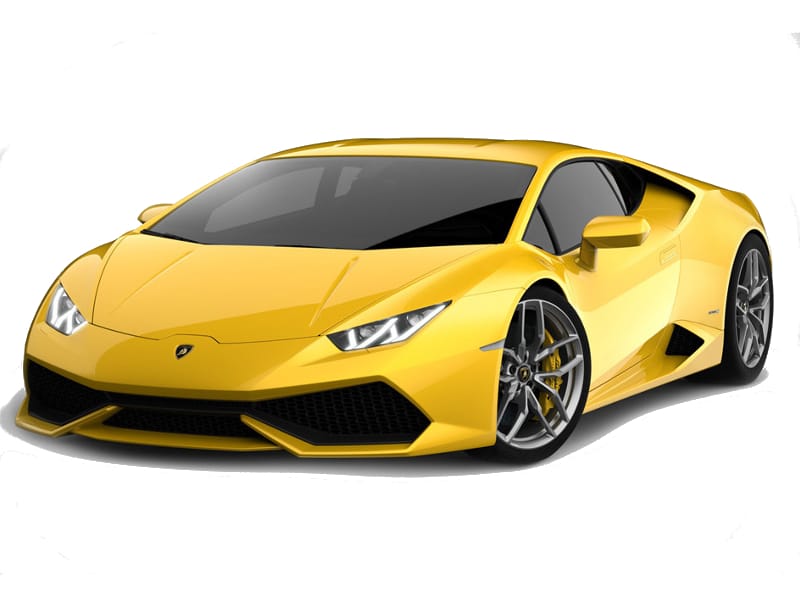 HIRE A Lamborghini Huracan LP 610-4
ENGINE SIZE
5.2L V10
BHP
601
0 to 100km/hr
3.2 SECONDS
TOP SPEED
325 Km/hr
Book this car now for fully guaranteed delivery
FROM ONLY
€900 / DAY
Call our dedicated reservation team on +34 617 778 453
Lamborghini Huracan LP 610-4 RENTAL
The Huracán's name (huracán being the Spanish word for hurricane) is inspired by a Spanish fighting bull. Names from historical Spanish fighting bulls has been the traditional naming scheme of most Lamborghini car models. Huracán was a bull known for its courage that fought in 1879. Also Huracan is the Mayan god of wind, storm and fire.
Changes from Gallardo included full LED illumination, a 12.3 inch full-colour TFT instrument panel, Fine Nappa leather and Alcantara interior upholstery, redesigned dashboard and central tunnel, Iniezione Diretta Stratificata (IDS, essentially an adapted version of parent Audi's Fuel Stratified Injection) direct and indirect gasoline injections, engine Stop & Start technology, EU6 emissions regulation compliance, Lamborghini Doppia Frizione (LDF) 7-speed dual-clutch transmission with 3 modes (STRADA, SPORT and CORSA), 20 inch wheels, carbon-ceramic brake system, optional Lamborghini Dynamic Steering variable steering system and MagneRide electromagnetic damper control.
The vehicle was unveiled at the March 2014 Geneva Motor Show, and deliveries began in the second quarter of 2014. The Huracán is comparable to the McLaren 650S and the Ferrari 458 Speciale (as well as its successor, the 488 GTB).
In early 2015, the Huracán appeared on the motoring magazine Top Gear. It got a neutral review from Richard Hammond who said that it was too tame to be a "proper Lamborghini." However, it got around the Top Gear test track in 1:15.8 which is faster than any other Lamborghini to go around the track to date, including the Aventador.
ABOUT lamborghini
Ferruccio Lamborghini, an Italian fabricating financier, established Automobili Ferruccio Lamborghini S.p.A. in 1963 to rival built up marques, including Ferrari. The organization increased wide approval in 1966 for the Miura sports car, which set up rear engine, rear wheel drive as the standard format for superior autos of the period. Lamborghini developed quickly amid its first decade, however deals dove in the wake of the 1973 overall monetary downturn and the oil emergency. The associations possession changed three times after 1973. American Chrysler Corporation took control of Lamborghini in 1987 and sold it to Malaysian speculation group Mycom Setdco and Indonesian bunch VPower Corporation in 1994. In 1998, Mycom Setdco and VPower sold Lamborghini to the Volkswagen Group where it was set under the control of the Audi division.
OTHER lamborghini'S AVAILABLE
lamborghini Hire in Europe
More Luxury Brands in Europe
More Luxury Categories in Europe