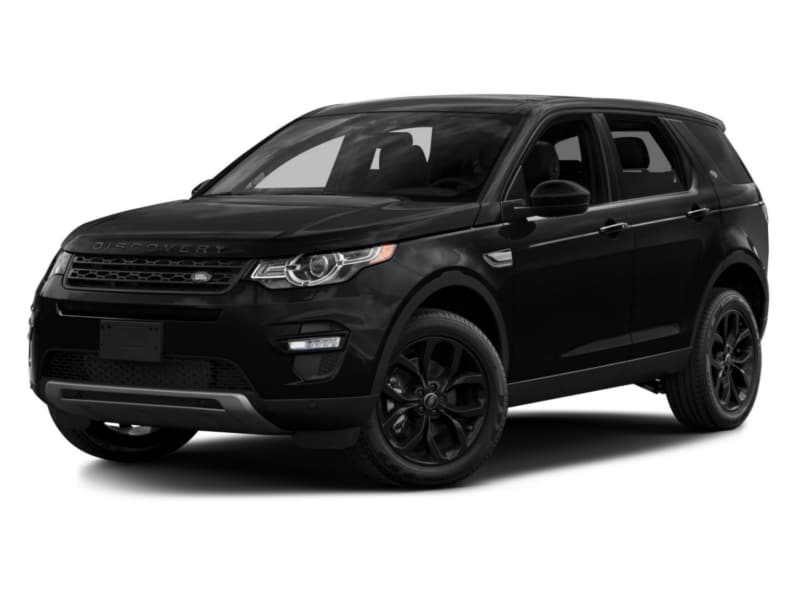 HIRE A Land Rover Discovery Sport
ENGINE SIZE
2 L Diesel
BHP
245
0 to 100km/hr
9 SECONDS
TOP SPEED
180 km/h
Book this car now for fully guaranteed delivery
FROM ONLY
€270 / DAY
Call our dedicated reservation team on +34 617 778 453
Land Rover Discovery Sport RENTAL
The design of the third-generation Discovery was previewed by the Discovery Vision Concept at the 2014 New York Auto Show, and the production design stays very true on the exterior. In profile, the exterior design is also very similar to the small Discovery Sport model. In contrast to previous Discovery models, the third-generation has a much more rounded shape, eschewing the traditional angular design. The tail lights have changed from a vertical orientation to horizontal, and the third-row side glass no longer blends into the roof glass. The tailgate is no longer horizontally split and has been replaced with a conventional top hinged tailgate made from composite. The roof is still stepped over the third row, though it is now largely cosmetic in comparison to the previous models and the roof now has a strong taper to the back. The interior closely follows that from other contemporary Land Rover models, while continuing the 3-row tradition of the Discovery.
The new Discovery 5 incorporates several changes over its predecessors. For the first time, the Discovery is based around Land Rover's aluminium architecture, first introduced on the Range Rover (L405). The use of aluminium chassis and body panels gives a weight loss of up to 480 kg over its predecessor. This weight loss combined with a new aerodynamic design, achieves a fuel efficiency improvement over previous Discovery generations. The new Discovery is offered with a combination of V6 petrol and diesel engines. All Discovery 5's are equipped with a standard 8 speed automatic transmission. An available option package adds a two speed transfer case (low range gearbox) and the option of an actively locking rear differential. Coil springs are now standard on base trim models, while air suspension is still offered as an option.
Land Rover also introduces Terrain Response 2 on the Discovery 5. Similarly to the first generation of Terrain Response, Terrain Response 2 constantly monitors wheel slip, wheel speed, angle of approach or departure, and the suspension's compression or rebound to adjust the anti-lock braking system, throttle response, differentials and traction control systems. The driver can select modes for snow, grass, gravel, mud ruts, sand, or rock crawling by the spin of a dial on the centre console. Terrain Response 2 also introduces a new 'Auto' mode that allows the vehicles computer to select the most appropriate mode on its own.
The Discovery 5 is the first Discovery to be built on a unibody chassis, unlike its predecessors which were built body on frame. This allows the vehicle to have higher torsional rigidity with less weight. According to the automotive press[who?], the latest generation has a higher wading depth (up to 35.6"), improved ground clearance and a more comfortable ride while traversing adverse terrain.
ABOUT range rover
Picture yourself sat behind the wheel of your Land Rover rental in Europe. Whether its France, Germany, Italy, Spain, UK, Switzerland, Monaco, Portugal or beyond it will be difficult to say that renting an Land Rover wasn't a wonderful idea. The rental could be for a business meeting, a city break or weekend away or many other reasons. One thing is for sure you will be glad you wondered
where can I hire an Land Rover
. There's few places in the World more suited to hiring luxury cars than Europe. If your planning to hire an Land Rover you are sure to find that you will be driving the vehicle in a place befitting of it style and performance. When in Europe you likely to see that in many ways your Land Rover was designed to fit in with the place… The stunning cities, breath taking mountains and beautiful countryside all work in harmony to allow you to make the most of your Europe Land Rover experience. 365 Luxury Car Hire one of Europe's premier luxury car rental companies will be more than happy to provide you with our best quote for car hire couple of course with our high end service standards.
OTHER range rover'S AVAILABLE
range rover Hire in Europe
More Luxury Brands in Europe
More Luxury Categories in Europe