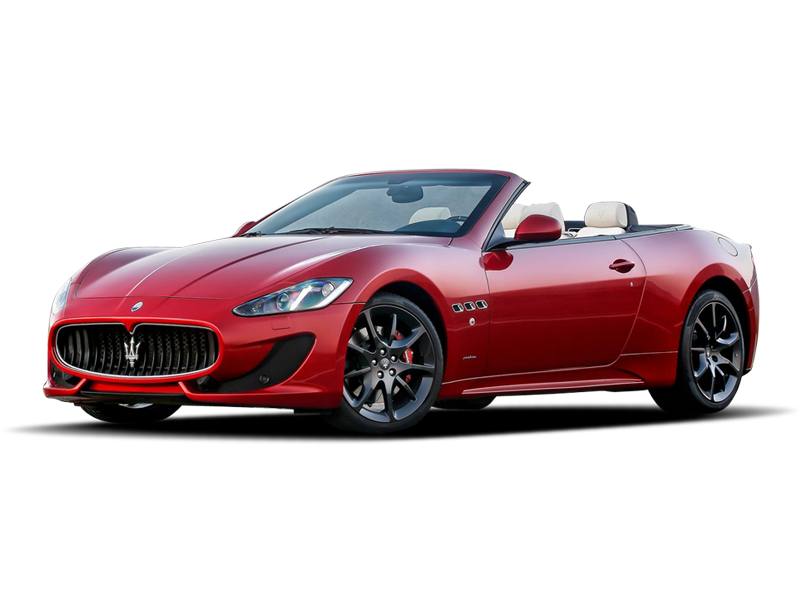 HIRE A Maserati GranCabrio Sport
ENGINE SIZE
4.7 L V8
BHP
440
0 to 100km/hr
5.3 SECONDS
TOP SPEED
284km/h
Book this car now for fully guaranteed delivery
FROM ONLY
€650 / DAY
Call our dedicated reservation team on +34 617 778 453
Maserati GranCabrio Sport RENTAL
The Exterior
This Italian designed car comes from the Maserati stable where luxury sports cars are custom designed by a team who have a passion for excellence and are renowned for their attention to detail.
Engine and Driving Power
This car is one of the worlds most desirable cars. Do not be deceived by the fact that the Maserati GranCabrio Sport is described as a GT or that it is a true 4 seater , this car will give you a drive that is sure footed and confident but on the open road it is every inch a drivers dream car.
The Interior
Detailed craftsmanship gives an extraordinary finish inside.
ABOUT maserati
The Maserati tagline is "Luxury, sports and style cast in exclusive cars", and the brands mission statement is to "Build ultra-luxury performance automobiles with timeless Italian style, accommodating bespoke interiors, and effortless, signature sounding power". The companys headquarters are now in Modena, and its emblem is a trident. It has been owned by the Italian car giant Fiat S.p.A. since 1993. Maserati was initially associated with Ferrari S.p.A., which is also owned by Fiat, but more recently it has become part of the sports car group including Alfa Romeo and Abarth.
OTHER maserati'S AVAILABLE
maserati Hire in Europe
More Luxury Brands in Europe
More Luxury Categories in Europe