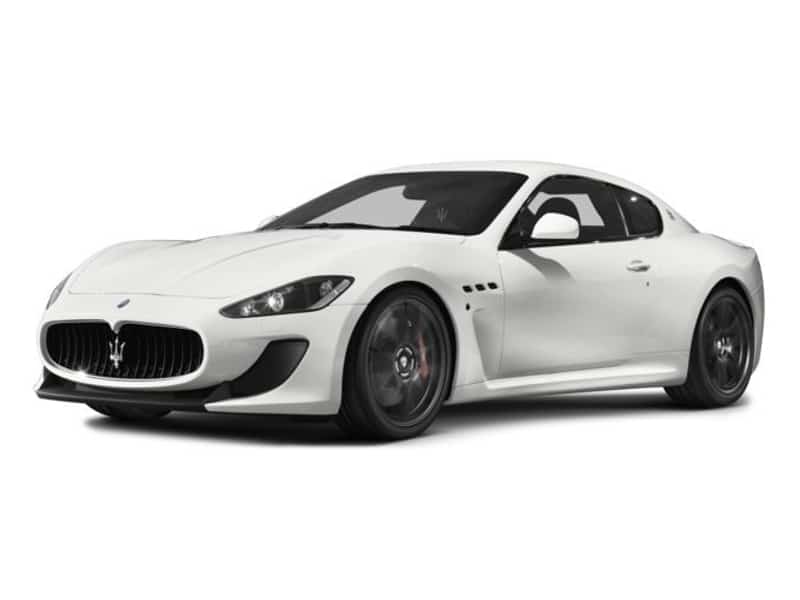 HIRE A Maserati GranTurismo MC Stradale
ENGINE SIZE
4.7 L V8
BHP
444
0 to 100km/hr
4.6 SECONDS
TOP SPEED
301km/h
Book this car now for fully guaranteed delivery
FROM ONLY
€650 / DAY
Call our dedicated reservation team on +34 617 778 453
Maserati GranTurismo MC Stradale RENTAL
In September 2010, Maserati released that they will be officially showing a new version of the GranTurismo – the MC Stradale – at the 2010 Paris Motor Show. The strictly two-seat MC Stradale is more powerful (450 PS or 331 kW or 444 hp), friction reduction accounts for the increase, says Maserati, thanks to the strategic use of "diamond-like coating", an antifriction technology derived from Formula 1, on wear parts such as the cams and followers. It is also 110 kg lighter (1670 kg dry weight) from the GranTurismo, and more aerodynamic than any previous GranTurismo model – all with the same fuel consumption as the regular GranTurismo. In addition to two slits in the bonnet, the MC Stradale also receives a new front splitter and rear air dam for better aerodynamics, downforce, and improved cooling of carbon ceramic brakes and engine. The body modifications make the car 48 mm (2 in) longer.
The MC Race Shift 6-speed robotised manual gearbox (which shares its electronics and some of its hardware from the Ferrari 599GTO) usually operates in an "auto" mode, but the driver can switch this to 'sport' or 'race' (shifts in 60 milliseconds in 'race' mode), which affects gearbox operations, suspension, traction control, and even the sound of the engine. The MC Stradale is the first GranTurismo to break the 300 km/h barrier, with a claimed top speed of 303 km/h (188 mph). US market MC's do not have the "Stradale" part of the name, and they are sold with a fully automatic six-speed transmission rather than the one available in the rest of the world.
ABOUT maserati
The Maserati tagline is "Luxury, sports and style cast in exclusive cars", and the brands mission statement is to "Build ultra-luxury performance automobiles with timeless Italian style, accommodating bespoke interiors, and effortless, signature sounding power". The companys headquarters are now in Modena, and its emblem is a trident. It has been owned by the Italian car giant Fiat S.p.A. since 1993. Maserati was initially associated with Ferrari S.p.A., which is also owned by Fiat, but more recently it has become part of the sports car group including Alfa Romeo and Abarth.
OTHER maserati'S AVAILABLE
maserati Hire in Europe
More Luxury Brands in Europe
More Luxury Categories in Europe