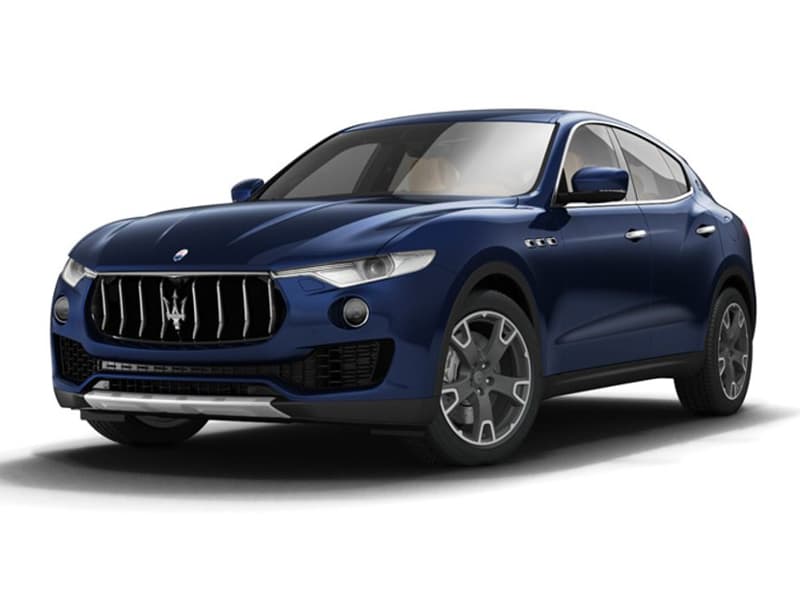 HIRE A Maserati Levante
ENGINE SIZE
2.9 V6
BHP
275
0 to 100km/hr
6.7 SECONDS
TOP SPEED
230 kmh
Book this car now for fully guaranteed delivery
FROM ONLY
€380 / DAY
Call our dedicated reservation team on +34 617 778 453
Maserati Levante RENTAL
The Levante SUV embodies the enduring, intrepid and endlessly progressive spirit of Maserati – and it's part of a story that dates back over 100 years. Maserati has a history of naming its cars after the world's most famous winds. It started in 1963 with the legendary Mistral. Then came the Ghibli, the Bora and the Khamsin. And now the Levante joins the Maserati hall of fame.
At the front, the aggressively sculpted front grille with its chromed bars is more imposing than ever, given the elevated SUV proportions. At the same time, it retains the timeless grace of Maserati, with the noble Trident of Neptune leading the way forward. At each side, the narrowed, forward-focus of the two-part headlights also catches the eye. These lead the gaze across the muscular, arching front wings to the iconic triple air vents and upper character lines. The Saetta logo in the steeply tapered, coupé-like rear section is another unmistakable Maserati styling signature.
To ensure that it can play its dual role of luxury SUV and go-anywhere four-by-four, the Maserati Levante features some of the most sophisticated air suspension technology in the world.
Along with its advanced four-wheel drive technology, the Levante also benefits from an advanced active air suspension system that raises or lowers the vehicle according to need or preference. With six settings to choose from (including Park), the driver can select whatever height is appropriate for the road or terrain, from a high clearance for more challenging off-roading to a low setting for efficient and smooth motorway driving.
ABOUT maserati
The Maserati tagline is "Luxury, sports and style cast in exclusive cars", and the brands mission statement is to "Build ultra-luxury performance automobiles with timeless Italian style, accommodating bespoke interiors, and effortless, signature sounding power". The companys headquarters are now in Modena, and its emblem is a trident. It has been owned by the Italian car giant Fiat S.p.A. since 1993. Maserati was initially associated with Ferrari S.p.A., which is also owned by Fiat, but more recently it has become part of the sports car group including Alfa Romeo and Abarth.
OTHER maserati'S AVAILABLE
maserati Hire in Europe
More Luxury Brands in Europe
More Luxury Categories in Europe