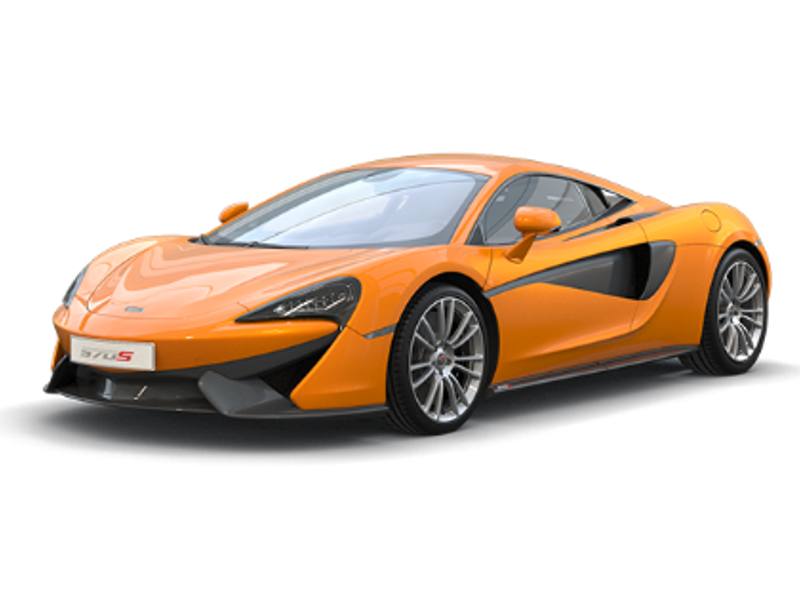 HIRE A McLaren 570S
ENGINE SIZE
3.7 L V8
BHP
562
0 to 100km/hr
3.2 SECONDS
TOP SPEED
328 km/h
Book this car now for fully guaranteed delivery
FROM ONLY
€1300 / DAY
Call our dedicated reservation team on +34 617 778 453
McLaren 570S RENTAL
The McLaren 570S is a sports car designed and manufactured by McLaren Automotive. It was unveiled at the 2015 New York International Auto Show. McLaren predicts the model will help triple the company's sales volume by 2020, with UK pricing scheduled at £143,250, whilst North American pricing is estimated at $180,000.
The car is powered by a new iteration of the 3.8-litre twin-turbocharged V8 engine already used in the McLaren 650S and P1, designated M838T E with thirty percent of the parts redesigned. Arranged in the car as a rear-mid engine configuration, it delivers 562 brake horsepower (419 kW) through a 7-speed dual-clutch gearbox. A total dry weight of 1,313 kilograms (2,895 lb) gives the 570S a power to weight ratio of 428 brake horsepower (319 kW) per tonne, delivering a fuel economy of 25.5 miles per imperial gallon (11.1 L/100 km; 21.2 mpg‑US) and CO2 emissions of 258 g/km.
McLaren focused on delivering "day-to-day usability and driveability" against the most sporting model options in its range with increased luggage space, greater interior storage and leather upholstery options.
ABOUT mclaren
In 1992 McLaren began producing its first road car, the McLaren F1, which had many similarities to its F1 car. In total, 106 were produced from 1992 to 1998, and even though it has been out of production for 15 years, there are still few production cars with a higher top speed than the F1. Among those that are faster are the Koenigsegg Agera R, Bugatti Veyron, SSC Ultimate Aero, Bugatti Veyron Super Sport and the Koenigsegg One:1. McLaren Automotive (often simply McLaren) is a British automaker founded by Bruce McLaren and is based at the McLaren Technology Campus in Woking, Surrey. It produces and manufactures sports and luxury cars, usually produced in-house at designated production facilities. In July 2017, McLaren Automotive became 100% owned by the wider McLaren Technology Group.
OTHER mclaren'S AVAILABLE
mclaren Hire in Europe
More Luxury Brands in Europe
More Luxury Categories in Europe