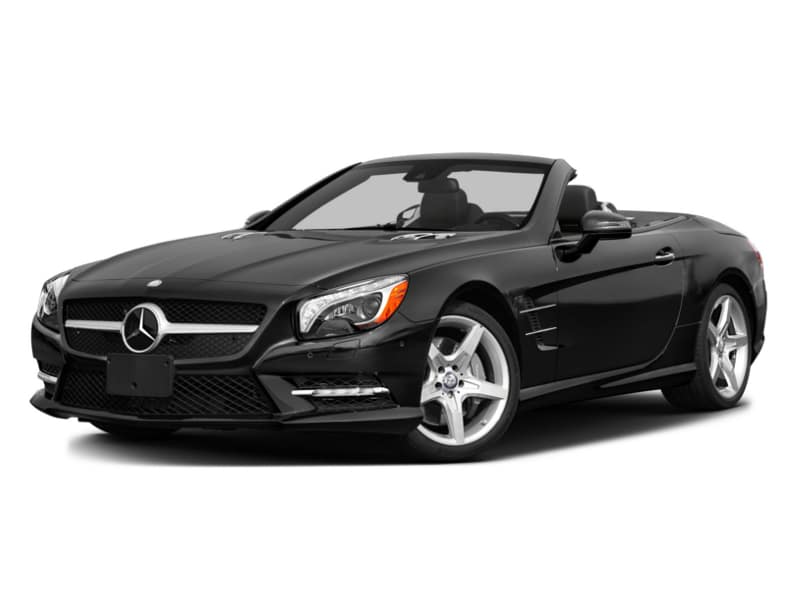 HIRE A Mercedes SL Roadster
ENGINE SIZE
4.7 L V8
BHP
435
0 to 100km/hr
4.6 SECONDS
TOP SPEED
250 Km/h
Book this car now for fully guaranteed delivery
FROM ONLY
€290 / DAY
Call our dedicated reservation team on +34 617 778 453
Mercedes SL Roadster RENTAL
In December 2011, Mercedes-Benz announced the all new SL-Class and was formally launched at the North American International Auto Show in January 2012. The new SL (R231) has been produced for the first time almost entirely from aluminium. The new aluminium body shell weighs around 110 kilograms less than it would using the steel technology from the predecessor. Although the Mercedes-Benz SL-Class has more assistance systems on-board than its predecessor and therefore does actually sacrifice some of the weight saved through the aluminium body shell, the scales show some better figures: the SL 500 (1,785 kg) weighs around 125 kilograms less and the SL 350 (1,685 kg) is 140 kilograms lighter than its predecessor.
New features include the unique FrontBass system (it uses the free spaces in the aluminium structures in front of the footwell as resonance spaces for the bass loudspeakers) and adaptive windscreen wipe/wash system MAGIC VISION CONTROL, which supplies water from the wiper blade as required and depending on the direction of wipe. The R231 is also available with two different suspension systems: semi-active adjustable damping as standard. The optional active suspension system ABC (Active Body Control) is available as an alternative. Both suspension variants are combined with a new electromechanical Direct-Steer system featuring speed-sensitive power steering and a ratio that can be varied across the steering wheel angle and it also reduces the amount of steering required when parking and manoeuvring.
Contrasted with its predecessor, the new generation of the SL is longer and wider. Shoulder room is increased by 37 mm (1.5 in)) and elbow room 28 mm (1.1 in).
ABOUT mercedes
Mercedes-Benz traces its origins to Karl Benz's creation of the first petrol-powered car, the Benz Patent Motorwagen, financed by Bertha Benz and patented in January 1886, and Gottlieb Daimler and engineer Wilhelm Maybach's conversion of a stagecoach by the addition of a petrol engine later that year. The Mercedes automobile was first marketed in 1901 by Daimler-Motoren-Gesellschaft (Daimler Motors Corporation). Emil Jellinek, an Austrian automobile entrepreneur who worked with DMG created the trademark in 1902, naming the 1901 Mercedes 35 hp after his daughter Mercedes Jellinek. The first Mercedes-Benz brand name vehicles were produced in 1926, following the merger of Karl Benz's and Gottlieb Daimler's companies into the Daimler-Benz company. On 28 June 1926, Mercedes-Benz was formed with the merger of Karl Benz and Gottlieb Daimler's two companies. Gottlieb Daimler was born on 17 March 1834 in Schorndorf. After training as a gunsmith and working in France, he attended the Polytechnic School in Stuttgart from 1857 to 1859. After completing various technical activities in France and England, he started work as a draftsman in Geislingen in 1862. At the end of 1863, he was appointed workshop inspector in a machine tool factory in Reutlingen, where he met Wilhelm Maybach in 1865. Throughout the 1930s, Mercedes-Benz produced the 770 model, a car that was popular during Germany's Nazi period. Adolf Hitler was known to have driven these cars during his time in power, with bulletproof windshields. Most of the surviving models have been sold at auctions to private buyers. One of them is currently on display at the War Museum in Ottawa, Ontario. The pontiff's Popemobile has often been sourced from Mercedes-Benz. In 1944, 46,000 forced laborers were used in Daimler-Benz's factories to bolster Nazi war efforts. The company later paid $12 million in reparations to the laborers' families. Mercedes-Benz has introduced many technological and safety innovations that later became common in other vehicles. Mercedes-Benz is one of the best-known and established automotive brands in the world.
OTHER mercedes'S AVAILABLE
mercedes Hire in Europe
More Luxury Brands in Europe
More Luxury Categories in Europe