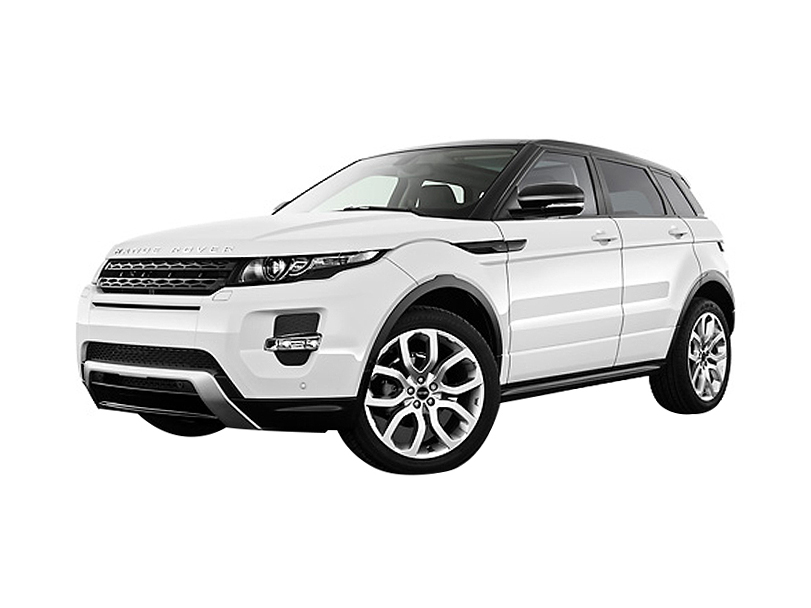 HIRE A Range Rover Evoque
ENGINE SIZE
2.0L
BHP
240
0 to 100km/hr
7.6 SECONDS
TOP SPEED
217 kph
Book this car now for fully guaranteed delivery
FROM ONLY
€210 / DAY
Call our dedicated reservation team on +34 617 778 453
Range Rover Evoque RENTAL
The Exterior
Instantly recognisable as part of the Range Rover family, the Evoque is a good looking compact SUV crossover.
Engine and Driving Power
The Range Rover Evoque is the sensible choice for city driving but is also very capable of off-road driving. The Evoque has concept car looks and handles very neatly giving you this mix of abilities. In the current range the Range Rover Evoque is the leaner, trendier Range Rover.Top of the range safety features come included and the Evoque's interior is luxurious.The Evoque gives a strong and smooth ride.
The Interior
Generous space inside and a comfortable and high spec interior.
ABOUT range rover
Picture yourself sat behind the wheel of your Land Rover rental in Europe. Whether its France, Germany, Italy, Spain, UK, Switzerland, Monaco, Portugal or beyond it will be difficult to say that renting an Land Rover wasn't a wonderful idea. The rental could be for a business meeting, a city break or weekend away or many other reasons. One thing is for sure you will be glad you wondered
where can I hire an Land Rover
. There's few places in the World more suited to hiring luxury cars than Europe. If your planning to hire an Land Rover you are sure to find that you will be driving the vehicle in a place befitting of it style and performance. When in Europe you likely to see that in many ways your Land Rover was designed to fit in with the place… The stunning cities, breath taking mountains and beautiful countryside all work in harmony to allow you to make the most of your Europe Land Rover experience. 365 Luxury Car Hire one of Europe's premier luxury car rental companies will be more than happy to provide you with our best quote for car hire couple of course with our high end service standards.
OTHER range rover'S AVAILABLE
range rover Hire in Europe
More Luxury Brands in Europe
More Luxury Categories in Europe