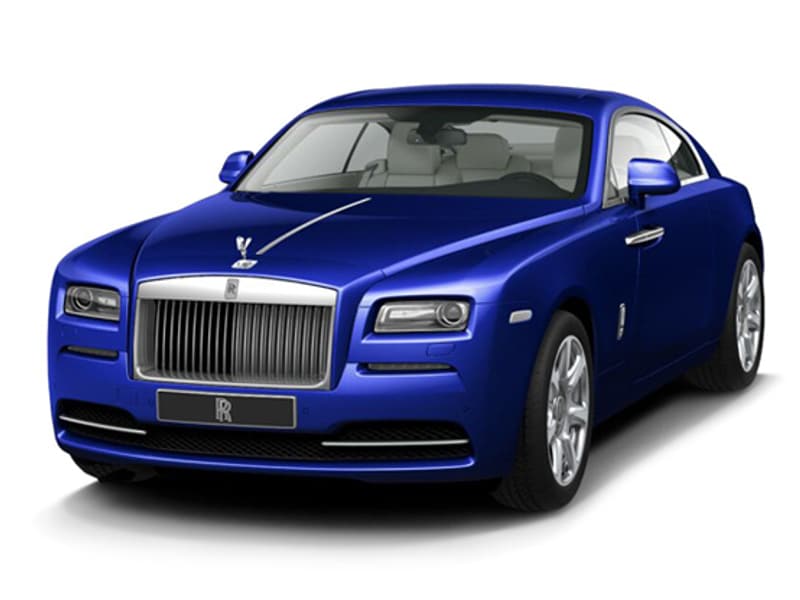 HIRE A Rolls-Royce Wraith
ENGINE SIZE
6.6 L V12
BHP
624
0 to 100km/hr
4.6 SECONDS
TOP SPEED
299km/h
Book this car now for fully guaranteed delivery
FROM ONLY
€1260 / DAY
Call our dedicated reservation team on +34 617 778 453
Rolls-Royce Wraith RENTAL
Wraith is the most powerful series model to carry the Rolls-Royce name. Dramatic fastback lines are accompanied by twin exhausts to emphasise controlled aggression while giving an uncompromising nod to Grand Touring.
One look and Wraith's dramatic presence is apparent. Its bold, imposing front grille and fluid roofline instantly command your attention. Inside you're thrust into a four-seat cabin of unrivalled comfort and quality. Every exacting detail reinforces Wraith's reputation for power, style and drama, from the lambswool underfoot to the all-encompassing handstitched leather.
Beyond the aesthetic, Wraith's advanced technology ensures a more intelligent and informed drive. This isn't just a motor car of unprecedented craftsmanship and design. Wraith is power, style and drama for those who restlessly seek more.
ABOUT rolls royce
The company Rolls-Royce Motors was created in 1973 during the de-merger of the Rolls-Royce car business from the nationalised Rolls-Royce Limited. Vickers acquired the company in 1980 and sold it to Volkswagen in 1998. Rolls-Royce Motor Cars Limited engineers, manufactures and distributes luxury automobiles and automobile parts worldwide. Rolls-Royce Motor Cars Limited is a wholly owned subsidiary of BMW established in 1998 after BMW was licensed the rights to the Rolls-Royce brand name and logo from Rolls-Royce PLC and acquired the rights to the Spirit of Ecstasy and Rolls-Royce grill shape trademarks from Volkswagen AG. Find out more about Rolls Royce on their website: 
http://rolls-roycemotorcars.com/
OTHER rolls royce'S AVAILABLE
rolls royce Hire in Europe
More Luxury Brands in Europe
More Luxury Categories in Europe