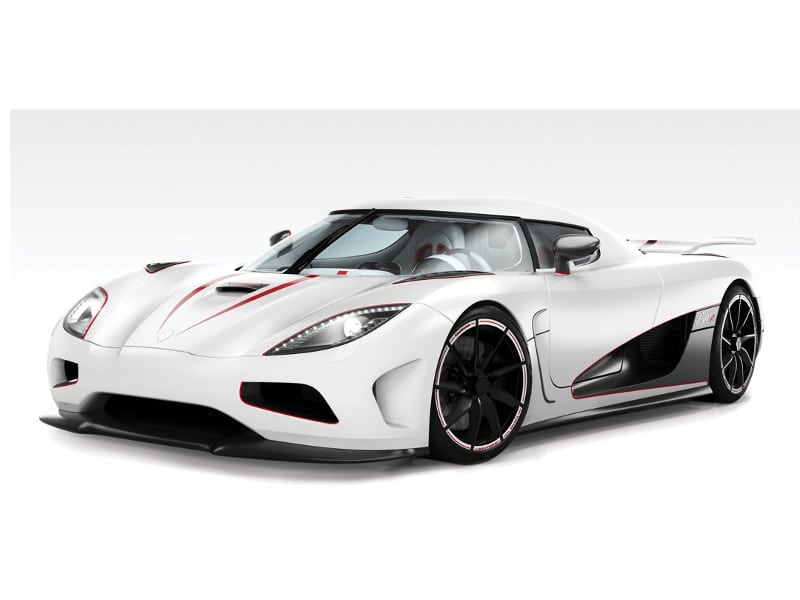 HIRE A Koenigsegg Agera
ENGINE SIZE
5L TWIN-TURBO V8
BHP
927
0 to 100km/hr
3.1 SECONDS
TOP SPEED
420 k/ph
Book this car now for fully guaranteed delivery
FROM ONLY
€10000 / DAY
Call our dedicated reservation team on +34 617 778 453
Koenigsegg Agera RENTAL
In early development, the car was fitted with a 4.7-litre V8 engine with fixed-vane twin turbos, but it was replaced with a 5.0-litre twin-turbocharged V8 engine for the production version of the car.
The Agera is powered by an in-house developed 5.0-litre twin-turbocharged V8 engine which produces 701 kW (940 hp) at 6900 rpm and 1,100 N·m (810 lb·ft) of torque at 4000 rpm. Total weight of the engine is only 197 kg (434 lb) thanks to a carbon fibre inlet manifold and the aluminium construction. The transmission is a specially developed 7-speed dual clutch with paddle shifters. It is the first dual clutch transmission to feature only one input shaft. The second clutch slows down the input shaft during up shifts in order to reduce the time it takes to synchronize the next gear, resulting in faster shift times. Most notably, the transmission weighs only 81 kg (179 lb).
ABOUT koenigsegg
Sweden is a country blessed, and built, with world-class engineering. The country's fighter jets have always been at the forefront of technological development. Sweden's transport industry has long been synonymous with exceptional quality and safety, whether it be trucks, busses, passenger vehicles or even the many small, specialist engineering companies working with the tuning and building of world-class rally cars. It was against this backdrop that a young Christian von Koenigsegg followed a dream and launched his own car company in 1994. His sole mission: to create the perfect Supercar.
OTHER koenigsegg'S AVAILABLE
koenigsegg Hire in Europe
More Luxury Brands in Europe
More Luxury Categories in Europe