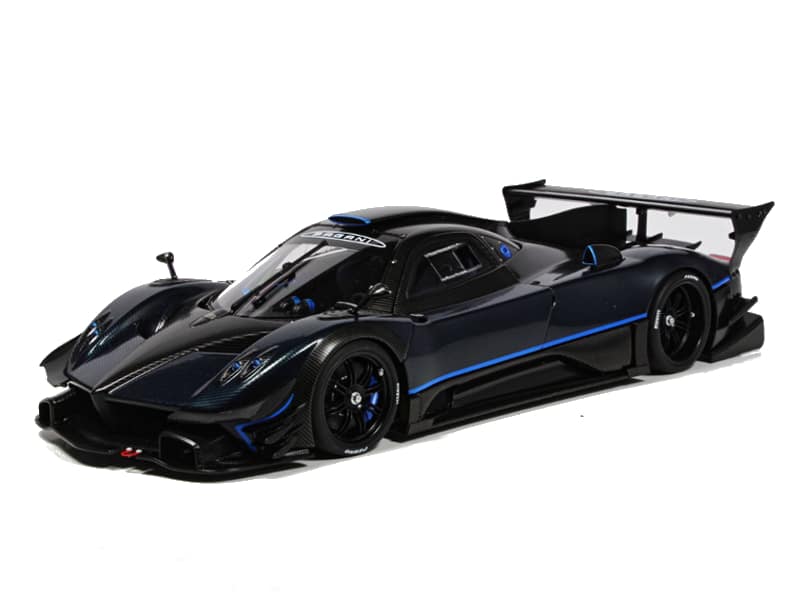 HIRE A Zonda Revolucion
ENGINE SIZE
7.3L V12
BHP
748
0 to 100km/hr
2.7 SECONDS
TOP SPEED
370 km/h
Book this car now for fully guaranteed delivery
FROM ONLY
€13500 / DAY
Call our dedicated reservation team on +34 617 778 453
Zonda Revolucion RENTAL
Pagani Zonda Revolucion is the ultimate experience for individuals who want to experience the thrill of an extreme track experience, in a safe and intuitive machine. Pagani Zonda Revolucion, like all creatures coming our to the Atelier in San Cesario sul Panaro, is tailor made. An object where art and science blend to create a perfect synthesis of technology, performance and aesthetics. A new masterpiece signed by Horacio Pagani.
The Pagani Zonda Revolucion is the apex of the celebration of performance, technology and art applied to a track car. Horacio Pagani and his team have created a car designed to amaze both on the track and in a car collection.
ABOUT pagani
Horacio Pagani, who formerly managed Lamborghini's composites, founded Pagani Composite Research in 1988. This new company worked with Lamborghini on numerous projects, including the restyling of the 25th Anniversary Countach, the Lamborghini LM002, the P140 design concept, and the Diablo. In the late 1980s, Pagani began designing his own car, then referred to as the "C8 Project". Pagani planned to rename the C8 the "Fangio F1" to honour his friend, the five-time Argentinian Formula One champion Juan Manuel Fangio. In 1991 Pagani established Modena Design to meet the increasing demand for his design, engineering, and prototyping services. In 1992, he began construction of a Fangio F1 prototype, and by 1993, the car was being tested at the Dallara wind tunnel with positive results. In 1994, Mercedes-Benz agreed to supply Pagani with V12 engines. The cost of these cars are at a total of 2.3 million dollars. The final car was named the Zonda C12, the first of the Zonda line (the Fangio F1 name was dropped out of respect for Fangio, who died in 1995). It was first presented at the 1999 Geneva Motor Show. In 2005, Pagani announced that it planned to triple its production output within the next three years, and to enter the US market in 2007. On 30 June 2010, Pagani claimed a new record for production-based cars using the Pagani Zonda R and completing the Nürburgring in 6:47, beating the Ferrari 599XX.
pagani Hire in Europe
More Luxury Brands in Europe
More Luxury Categories in Europe