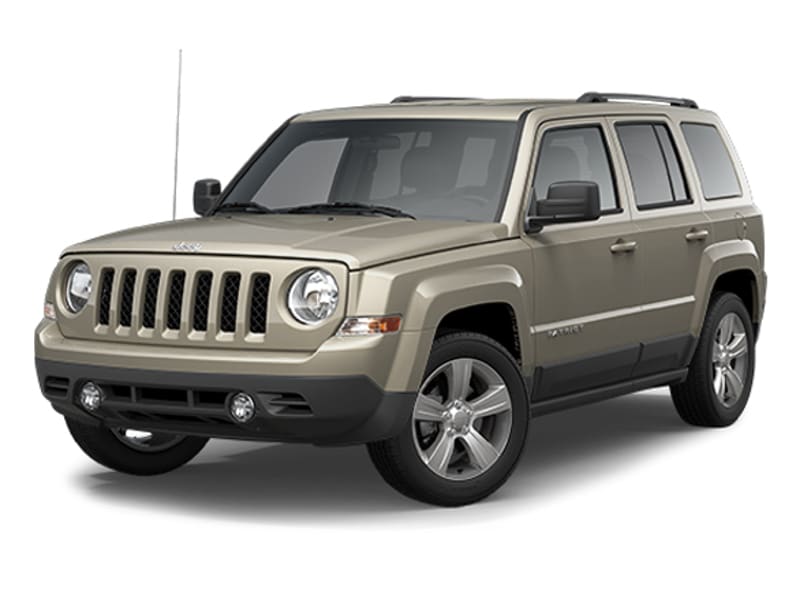 HIRE A Jeep Patriot
ENGINE SIZE
2.4 L 4
BHP
172
0 to 100km/hr
8.3 SECONDS
TOP SPEED
183
Book this car now for fully guaranteed delivery
FROM ONLY
€280 / DAY
Call our dedicated reservation team on +34 617 778 453
Jeep Patriot RENTAL
In the U.S. the Patriot uses either the 2.0 L or 2.4 L World gasoline I4 engine. Both front-wheel drive and four-wheel drive are available. The Patriot features two four-wheel drive systems both of which are electronically controlled. The basic four-wheel drive system is called Freedom Drive I. This system is a full-time front-wheel-drive based 4WD/AWD system that is front-wheel-drive when it has traction, but can automatically put up to 20-30% power to the rear wheels, or can be locked in 50-50 below a certain speed. The other system, called Freedom Drive II, is based on Freedom Drive I, but by using the vehicle's CVT transmission it is capable of a 19:1 gear reduction simulating a low range usually found in vehicles with dedicated transfer cases. The 2.4 L GEMA I4 is an option for the 4X2 model Patriot.
For Europe and Australia, a 2.0 L (1968 cc; 120 cid; 140ps) Volkswagen-manufactured diesel engine is fitted along with a 6-speed manual gearbox. All EU cars are fitted as standard with four wheel drive and a version of the Freedom Drive System that tuned differently from the U.S. versions, but with similar capability to FDII with brake traction control and three switchable electronic stability control and traction control settings for on or off-road use.
The Patriot won 2007 Green 4×4 Award and the 2008 4×4 of the Year in the UK.
The Patriot uses a continuously variable transmission equipped with a four wheel drive system, marketed as Freedom Drive II, capable of holding the lowest ratio the CVT can reach, in lieu of a traditional two-speed transfer case. The Patriot carries Jeep's "Trail Rated" badging.
ABOUT jeep
Jeep is a brand of American automobiles that is a division of FCA US LLC (formerly Chrysler Group, LLC), a wholly owned subsidiary of Fiat Chrysler Automobiles.  The former Chrysler Corporation acquired the Jeep brand, along with the remaining assets of its owner American Motors, in 1987. The division is headquartered in Toledo, Ohio. Jeep's current product range consists solely of sport utility vehicles and off-road vehicles, but has also included pickup trucks in the past. The original Jeep was the prototype Bantam BRC. Willys MB Jeeps went into production in 1941 specifically for the military, arguably making them the oldest four-wheel drive mass-production vehicles now known as SUVs.  The Jeep became the primary light 4-wheel-drive vehicle of the United States Army and the Allies during World War II, as well as the postwar period. The term became common worldwide in the wake of the war.
jeep Hire in Europe
More Luxury Brands in Europe
More Luxury Categories in Europe