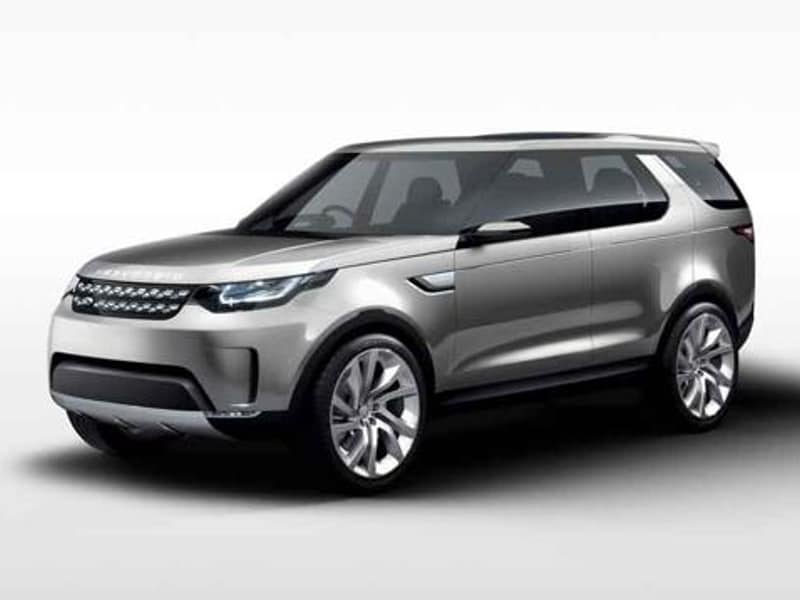 HIRE A Land Rover Discovery
ENGINE SIZE
5.0 L V8
BHP
375
0 to 100km/hr
7.5 SECONDS
TOP SPEED
121km/h
Book this car now for fully guaranteed delivery
FROM ONLY
€280 / DAY
Call our dedicated reservation team on +34 617 778 453
Land Rover Discovery RENTAL
The fifth-generation Discovery was unveiled in the grounds of Packington Hall near Meriden, UK on 28 September 2016, the eve of the 2016 Paris Motor Show, and went on sale in the UK in February 2017. Built on a platform shared with the Range Rover and Range Rover Sport, the current Discovery leaves behind many of the design traditions of former generations for a more modern, though less overtly practical, design. This model also marks the return of the Discovery marque in the U.S. market, replacing the LR moniker of the previous generation models. There are five seat, seven seat and commercial van versions in Ireland and other European markets.
The design of the third-generation Discovery was previewed by the Discovery Vision Concept at the 2014 New York Auto Show, and the production design stays very true on the exterior. In profile, the exterior design is also very similar to the small Discovery Sport model. In contrast to previous Discovery models, the third-generation has a much more rounded shape, eschewing the traditional angular design. The tail lights have changed from a vertical orientation to horizontal, and the third-row side glass no longer blends into the roof glass. The tailgate is no longer horizontally split and has been replaced with a conventional top hinged tailgate made from composite. The roof is still stepped over the third row, though it is now largely cosmetic in comparison to the previous models and the roof now has a strong taper to the back. The interior closely follows that from other contemporary Land Rover models, while continuing the 3-row tradition of the Discovery.
ABOUT range rover
Picture yourself sat behind the wheel of your Land Rover rental in Europe. Whether its France, Germany, Italy, Spain, UK, Switzerland, Monaco, Portugal or beyond it will be difficult to say that renting an Land Rover wasn't a wonderful idea. The rental could be for a business meeting, a city break or weekend away or many other reasons. One thing is for sure you will be glad you wondered
where can I hire an Land Rover
. There's few places in the World more suited to hiring luxury cars than Europe. If your planning to hire an Land Rover you are sure to find that you will be driving the vehicle in a place befitting of it style and performance. When in Europe you likely to see that in many ways your Land Rover was designed to fit in with the place… The stunning cities, breath taking mountains and beautiful countryside all work in harmony to allow you to make the most of your Europe Land Rover experience. 365 Luxury Car Hire one of Europe's premier luxury car rental companies will be more than happy to provide you with our best quote for car hire couple of course with our high end service standards.
OTHER range rover'S AVAILABLE
range rover Hire in Europe
More Luxury Brands in Europe
More Luxury Categories in Europe