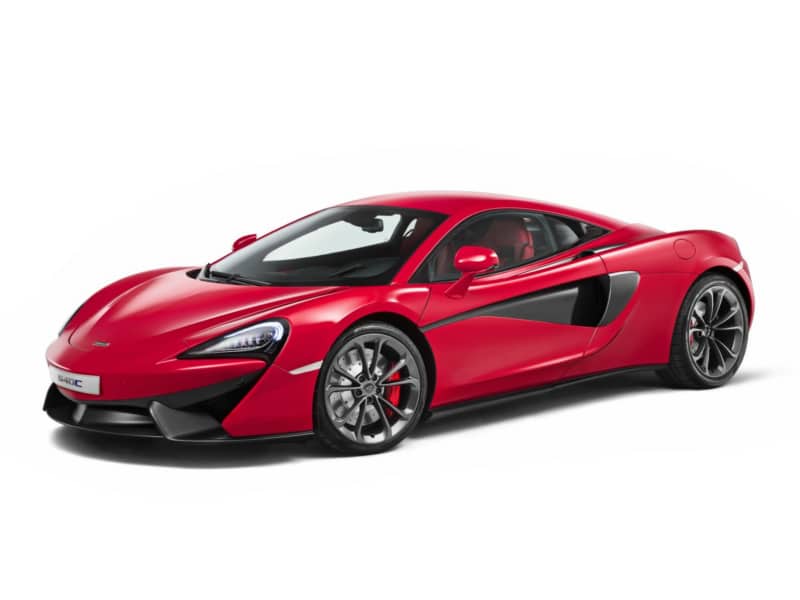 HIRE A McLaren 540C
ENGINE SIZE
3.8 L V8 Twin Turbo
BHP
533
0 to 100km/hr
3.4 SECONDS
TOP SPEED
320 km/h
Book this car now for fully guaranteed delivery
FROM ONLY
€1300 / DAY
Call our dedicated reservation team on +34 617 778 453
McLaren 540C RENTAL
It's the ultimate sports car experience. Completely driver-centric and performance oriented, the 540C Coupé is equally at home on the track as it is on the open road. Being light weight with a high power to weight ratio, it delivers a super car punch that would shame many more expensive rivals.
Even if you take for granted 0-124mph in a scarcely believable 10.5 seconds, nothing prepares you for the thrill of the 540C Coupe's race-bred dynamics. With a chassis honed to create an unrivalled balance, the Sports Series is as at home in the city as it is on the limits of the racetrack.
ABOUT mclaren
In 1992 McLaren began producing its first road car, the McLaren F1, which had many similarities to its F1 car. In total, 106 were produced from 1992 to 1998, and even though it has been out of production for 15 years, there are still few production cars with a higher top speed than the F1. Among those that are faster are the Koenigsegg Agera R, Bugatti Veyron, SSC Ultimate Aero, Bugatti Veyron Super Sport and the Koenigsegg One:1. McLaren Automotive (often simply McLaren) is a British automaker founded by Bruce McLaren and is based at the McLaren Technology Campus in Woking, Surrey. It produces and manufactures sports and luxury cars, usually produced in-house at designated production facilities. In July 2017, McLaren Automotive became 100% owned by the wider McLaren Technology Group.
OTHER mclaren'S AVAILABLE
mclaren Hire in Europe
More Luxury Brands in Europe
More Luxury Categories in Europe