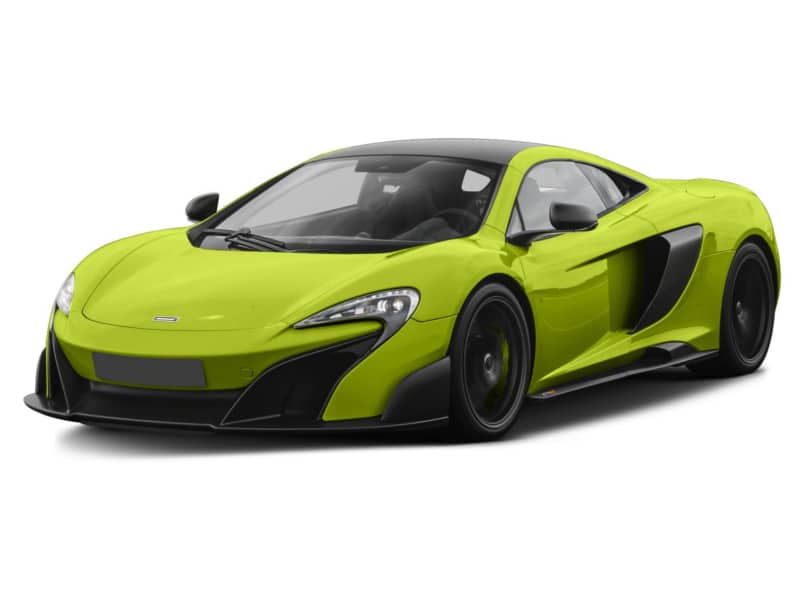 HIRE A McLaren 675LT
ENGINE SIZE
3.7 L V8 Twin Turbo
BHP
666
0 to 100km/hr
2.9 SECONDS
TOP SPEED
330 km/h
Book this car now for fully guaranteed delivery
FROM ONLY
€2500 / DAY
Call our dedicated reservation team on +34 617 778 453
McLaren 675LT RENTAL
The McLaren 675LT (where "LT" stands for Long Tail) is a lightweight, track-focused evolution of the McLaren 650S. It was announced in February 2015 and introduced at the Geneva Motor Show 2015. It is currently the fastest car on the Top Gear test track with a time of 1.13.7 beating the Pagani Huayra by just .1 of a second.
The 675LT can accelerate from 0–100 km/h (62 mph) in 2.9 seconds, 0.1 seconds faster than the 650S. 0–200 km/h (124 mph) in 7.9 seconds, 0–300 km/h (186 mph) in 25.9 seconds, 0–322 km/h (200 mph) in 31.2 seconds, and do the 0-402m sprint (1/4-mile) in 10.3 seconds at 227.1 km/h (141.1 mph), continuing on to a claimed top speed of 330 km/h (205 mph). On episode 2 of season 23 of Top Gear, the 675LT became the fastest production car on the Top Gear test track with a time of 1:13.7, beating the Pagani Huayra's time of 1:13.8. although the Ultima gtr 720 did an unofficial lap time of 1:09.9, beating the McLaren by nearly 4 seconds.
McLaren 675LT has a power to weight ratio of 0.49 horsepower per kg.
ABOUT mclaren
In 1992 McLaren began producing its first road car, the McLaren F1, which had many similarities to its F1 car. In total, 106 were produced from 1992 to 1998, and even though it has been out of production for 15 years, there are still few production cars with a higher top speed than the F1. Among those that are faster are the Koenigsegg Agera R, Bugatti Veyron, SSC Ultimate Aero, Bugatti Veyron Super Sport and the Koenigsegg One:1. McLaren Automotive (often simply McLaren) is a British automaker founded by Bruce McLaren and is based at the McLaren Technology Campus in Woking, Surrey. It produces and manufactures sports and luxury cars, usually produced in-house at designated production facilities. In July 2017, McLaren Automotive became 100% owned by the wider McLaren Technology Group.
OTHER mclaren'S AVAILABLE
mclaren Hire in Europe
More Luxury Brands in Europe
More Luxury Categories in Europe