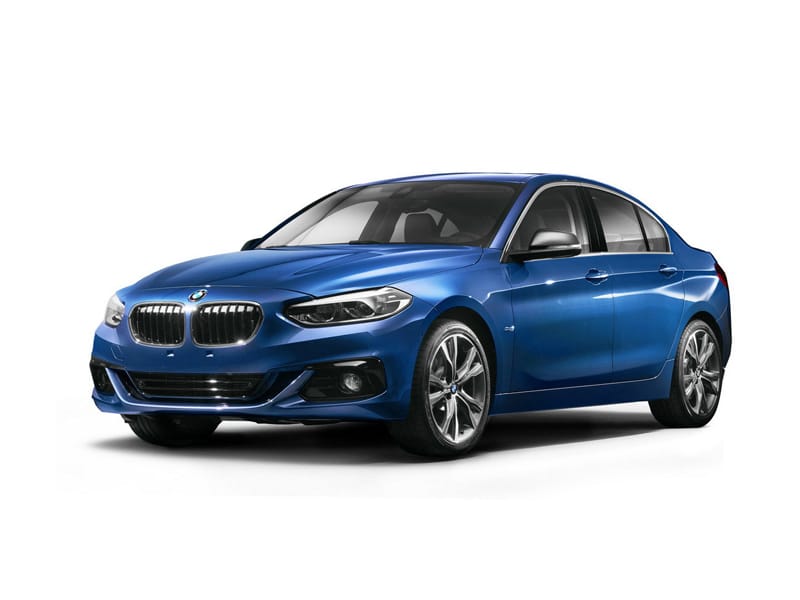 HIRE A BMW 1 Series
ENGINE SIZE
1.5 turbo
BHP
136
0 to 100km/hr
8.5 SECONDS
TOP SPEED
209
Book this car now for fully guaranteed delivery
FROM ONLY
€120 / DAY
Call our dedicated reservation team on +34 617 778 453
BMW 1 Series RENTAL
The BMW 1 Series is a range of small luxury cars manufactured by BMW since 2004. It is the successor to the BMW 3 Series Compact and is currently in its second generation.
The first generation was produced in hatchback, coupe and convertible body styles. Since the second generation (introduced in 2013), the coupé and convertible models have been marketed as the 2 Series, therefore the 1 Series range no longer includes these body styles. A sedan model became available for the Chinese market in 2017.
The 1 Series is BMW's entry level of model range. Unusually for a small car, the 1 Series range is mostly rear-wheel drive, (except for the F52 sedan, which is front-wheel drive) with optional all-wheel drive being available on some models.
An M version was produced for the first generation: the BMW 1 Series M Coupe, which was succeeded by the BMW M2.
The F20/F21 is the second generation of the 1 Series, which was released in 2011.
The body styles of the F20/F21 range are a 3-door hatchback (model code F21) and a 5-door hatchback (model code F20).
For the second generation of 1 Series, the coupe and convertible models were spun off to create the BMW 2 Series range.
The F20/F21 was initially powered by four-cylinder petrol, four-cylinder diesel and six-cylinder petrol engines. In 2015, three-cylinder petrol and diesel engines were added to the model range. All engines are turbocharged.
Unlike most hatchback competitors, the F20/F21 uses a longitudinally-mounted engine and rear-wheel drive (instead of front-wheel drive) for most models. The F20/F21 is the first 1 Series to offer an optional all-wheel drive (called "xDrive" by BMW).
ABOUT BMW
When considering which luxury car marque to hire BMW is often one of the first names that comes to mind. 365 luxury car hire are very proud to be able to offer some of the most sought after BMWs for hire right across Europe. Perhaps a BMW M3 Rental will give you that sporty thrill or you could Hire a BMW M6, the M3s bigger brother. For the sheer fun factor a BMW Z4 rental is guaranteed to make your next trip away enjoyable. Bavarian Motor Works Founded in 1916 in Bavaria, BMW has almost 100 years of prestige automotive excellence to offer and this can be seen in every single car they make. Aside from being a mark of quality BMW are one of the larger luxury car brand manufacturers in the world.
BMW Hire in Europe
More Luxury Brands in Europe
More Luxury Categories in Europe