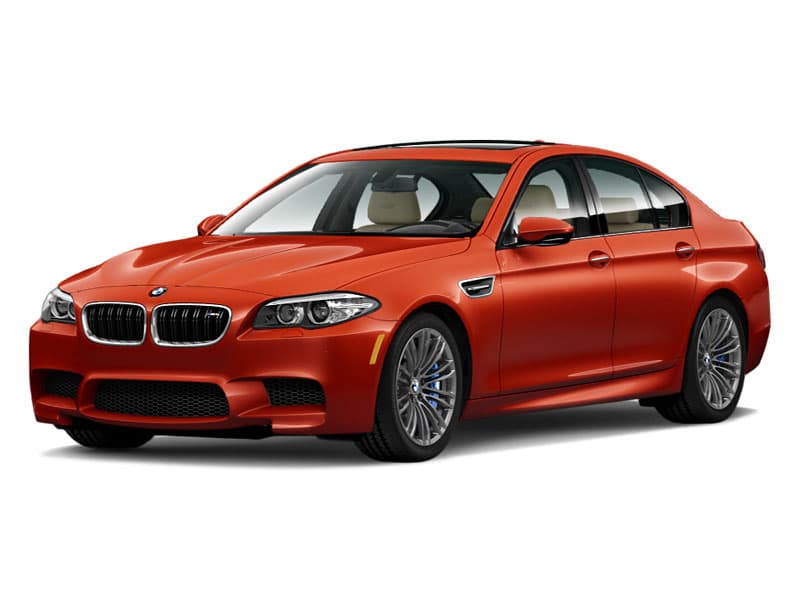 HIRE A BMW M5
ENGINE SIZE
4.4L V8
BHP
560
0 to 100km/hr
4.4 SECONDS
TOP SPEED
306km/h
Book this car now for fully guaranteed delivery
FROM ONLY
€540 / DAY
Call our dedicated reservation team on +34 617 778 453
BMW M5 RENTAL
The M5 is a souped-up 5-series sedan that packs a 560-hp twin-turbo V-8 punch. It comes from a long line of high-performance sedans tuned by BMW's M division. Larger and heavier than ever, it remains seriously fast and, thanks to sophisticated electronic driving aids, is exceedingly capable on the track. The good news: You can get a manual transmission. The bad news: The automatic is better. The 2018 M5 goes on sale in spring 2018.
Gone is the seven-speed dual-clutch automatic transmission shared with the M3, M4, and M6. In its place is a conventional eight-speed automatic that locks its torque converter immediately after launch. It offers three shift maps on top of a Sport mode and a Manual mode with wheel-mounted paddles. The exhaust uses a new Helmholtz resonator that lightens the entire system by 11 pounds, although we'd invoke the ghost of that German physicist on M's acoustic engineers, who continue to pump digital noise into the cabin. Only now, a button for M Sound Control allows occupants to fine-tune the fakery.
Speaking of buttons, it wouldn't be an M5 without 2187 ways to set the steering, suspension, stability control, shift modes, gearshift mapping, throttle, and all-wheel drive. It's gotten so out of hand that BMW converted the preset buttons into bright red thumb tabs above the steering-wheel spokes, as if to remind you to keep changing them. At the rate of one different combination per day, it'd take an M5 driver six years to try them all, at which point it would be time to restart the process in an all-new M5.
ABOUT BMW
When considering which luxury car marque to hire BMW is often one of the first names that comes to mind. 365 luxury car hire are very proud to be able to offer some of the most sought after BMWs for hire right across Europe. Perhaps a BMW M3 Rental will give you that sporty thrill or you could Hire a BMW M6, the M3s bigger brother. For the sheer fun factor a BMW Z4 rental is guaranteed to make your next trip away enjoyable. Bavarian Motor Works Founded in 1916 in Bavaria, BMW has almost 100 years of prestige automotive excellence to offer and this can be seen in every single car they make. Aside from being a mark of quality BMW are one of the larger luxury car brand manufacturers in the world.
BMW Hire in Europe
More Luxury Brands in Europe
More Luxury Categories in Europe